Isabela Alcantara, contributing writer

October 7, 2011
New South Lakes sophomore Melanie Anderson transferred from long-time rival Herndon High School. Since 1978, South Lakes and Herndon have intensely competed with each other after many Herndon students were re-districted to South Lakes when it opened. Now, there is so much hype and excitement before...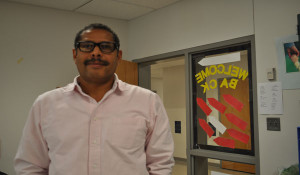 Sachi Jain, photo and design editor

September 22, 2011

Filed under Features, Student Life, Top Stories
For the past ten years, American-Muslims have been unfairly associated with the 9/11 attacks and with terrorist groups. Ever since the 9/11 attacks in 2001, American-Muslims have been under the glaring and bright light of society. "Sometimes I get weird looks on that specific day [9/11]", said...