Early 2000's Disney Stars: Where are they now?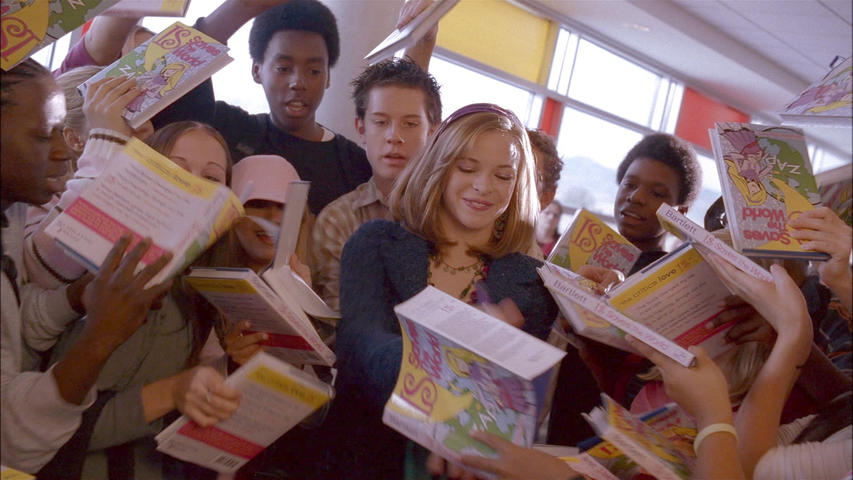 Over the years Disney Channel has changed greatly. Their movies and shows released today are very different from those released in the early 2000's. With the new "Disney +" streaming platform soon to release, many fans have been curious where the cast's of these movies are now. Here's what the biggest stars of the early 2000's are up to now.
"Cow Belles"
The 2006 Disney Channel original movie, "Cow Belles", starring sisters Aly and AJ Michalka, is about super spoiled rich sisters Taylor and Courtney Callum working at their family's dairy factory after their father (Jack Coleman) insisted that they have to get a summer job because they burned the kitchen in their home down.
Aly and AJ Michalka are now a musical duo, they spent their summer touring around the world. AJ plays Lainey Lewis in the ABC show, "Schooled." Aly and AJ are currently working on new music. They're planning on dropping two new singles this year, then focusing on a new full body of work in 2020. They're both balancing acting and music, so when they're not shooting they spend their downtime in the studio working on music. They even admitted that a reboot could be a possibility.
"We've definitely discussed it," AJ said, "It's like in the early, early discussions but I think it's actually possible, especially with Disney streaming platform now. There's so much content that can be had so why not continue to reboot?"
"Read It and Weep"
Released in 2006, "Read It and Weep" is about Freshman Jamie Bartlett's (played by Kay Panabaker) struggle with adjusting to high school. To escape the pressures of school she writes a journal. She writes about her own life, using a tale about teen heroine Isabella, "Is" ( Danielle Panabaker), who's beautiful, self-assured, popular and can effortlessly zap any pesky person out of her way. She accidentally turns her book in as a homework project and ends up winning a writing contest and finds her books on shelves around the world. As Jamie's stardom grows, her literary alter ego pops in and out of her life to influence every move she makes. Jamie eventually becomes disenchanted with her new life and in the end must decide whether popularity is worth sacrificing.
Kay Panabaker starred alongside her older sister, Danielle Panabaker in "Read It And Weep." Danielle played Isabella, her alter ego and main character in her journal. Following "Read It and Weep," Daniella was in CW's "The Flash" along with many other shows and movies like "Phil Of The Future" and the 2009 reboot of "Fame."
After the Disney Original, Kay decided that acting wasn't for her and is now a zookeeper. On Twitter, when a fan asked why she became a zookeeper she replied "I just lost the love for acting. Life is short, we spend so much time at work, gotta do what you love 🙂 and I love my job!!"
"Lemonade Mouth"
The 2011 Disney Channel Original movie, "Lemonade Mouth" was about five regular high school students who meet in detention and end up starting a band. The movie starred Olivia (played by Bridgit Mendler), Wen (Adams Hicks), Stella (Hayley Kiyoko), Charlie (Blake Michael), and Mohini " Mo" (Naomi Scott). The movie also featured school authority characters like Miss Reznick (Tisha Campbell-Martin) and Principal Brenigan (Christopher McDonald). Along with disapproving parents like Mo's dad (Shishir Kurup).
Other than Lemonade Mouth, Bridgit Mendler also starred as Teddy in the Disney Channel Original Show, "Good Luck Charlie" which aired from 2010-2014. Mendler has been making music. She released her EP "Nemesis" in 2016, and has been releasing singles occasionally since. She is still acting, and will be in Netflix Original, "Merry Happy Whatever" which airs its first season consisting of eight episodes on November 28. In October, she got married to longtime boyfriend Griffin Cleverly.
Adam Hicks has gotten himself in trouble with the police, since playing Wen. He was charged with felony second-degree robbery and attempted second-degree robbery after allegedly carrying out several armed robberies in Los Angeles with a woman believed to be his girlfriend. Hicks has dealt with mental illnesses which caused the court to postpone the court date and move the court to a mental health court. He is currently in jail with a bail set to $550,000, and has remained in custody.
After "Lemonade Mouth" was released in 2011, Naomi Scott took a hiatus from movies and did a couple of short films and a television series, "Inspector Lewis", where she played Sahira Desai. Until returning to movies in 2017, when she played Kimberly (or Pink Ranger) in "Power Rangers." She also took Hollywood by storm when she starred as Jasmine in Disney's live action remake movie, "Aladdin," released in 2019. She is also starring in "Charlie's Angels," as Elena Houghlin, which was released on November 15, 2019.
Hayley Kiyoko has beautifully transitioned from acting to music. She starred in ten episodes of the TV series "Five Points," as Lexi Himitsu in 2018. She is currently focusing on her music and is on her "Expectations Tour."
Blake Michael went on to star in Disney Channel Original Show, Dog with a Blog, from 2012-2015, where he starred as Tyler James. He's most recently been in one episode of scripted comedy talk show, "What Just Happened??!"