Woman survives for six days without lungs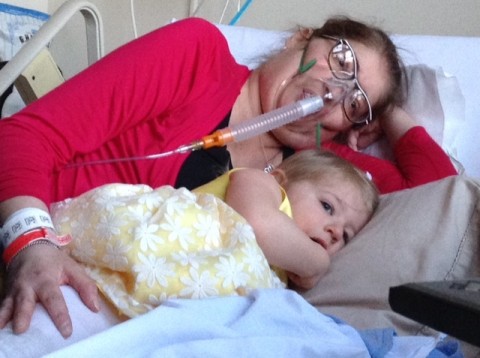 Hang on for a minute...we're trying to find some more stories you might like.
Melissa Benoit, a 32 year old woman born with cystic fibrosis, was having problems breathing, having coughing fits, and could barely walk because of a bacterial infection in her lungs last April. The infection became resistant to the antibiotics she was taking, and sepsis was shutting down her organs. She was in critical condition and barely had the strength to move. Her family was being brought into her hospital room one night, telling her their goodbyes, because she was too sick for a lung transplant. Her husband and 2 year old daughter had given up.
But her Doctors had been planning while she was in the hospital. They thought they could remove both lungs and use a machine to oxygenate her blood instead, until donor lungs became available. But this had never been tried before. The machine they wanted to use was normally used only for helping someone who was having problems breathing. It was a risky procedure, and they were not sure what complications would arise, but if they didn't try it she would have been dead before the morning. The procedure took 9 hours, and she was put in an induced coma. The doctors removed her lungs, and placed her on "the most sophisticated life support possible for her heart and lungs," according to the hospital. An artificial lung was connected to her heart, pumping oxygen into her blood and removing carbon dioxide. Another device was used to help her heart circulate the blood throughout her body.
It took nearly a week for lungs to become available. The transplant was successful, and it wasn't long before she was conscious again. She has been in physical therapy since, first using a walker, and then a cane, but she can now walk freely. She is also able to spend more time and do activities with her 2 year old daughter, which she couldn't do before.
"Now we're able to do things I haven't been able to do for a very long time. I play with her. We go out. Last week, we just went to the aquarium for the very first time," Benoit said.