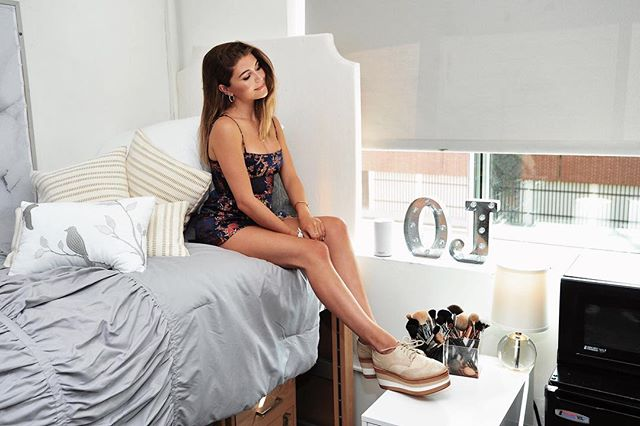 "Full House" star Lori Loughlin, known as "Aunt Becky" on the show, and her fashion designer husband, Mossimo Giannulli, were arrested for bribing University of Southern California (USC) in order to get their daughters, Olivia Jade Giannulli and Isabella Rose Giannulli, into the college. Loughlin and Giannulli allegedly paid William "Rick" Singer, admitted college admissions scammer, $500,000 to get both daughters into USC as fake crew athletes – even though neither were athletes.
"[Our younger daughter] has not submitted all her college [sic] apps and is confused on how to do so," Loughlin allegedly wrote to Singer in a December 12, 2017, email. "Can you tell us how to proceed?"
The criminal complaint states that Singer "responded by directing an employee to submit the applications on behalf of the Giannulli's younger daughter." Court papers state that Loughlin also had someone else handle even the most basic paperwork in order to get Olivia into USC without the person knowing.
More than 30 parents have been charged in the scheme, and prosecutors say Singer took roughly $25 million dollars from dozens of individuals to assure their children get into top colleges, all by getting them recruited for sports they didn't play and rigging standardized tests. Singer had been working with students on their applications and with parents who were stressed about the college admissions process up until his arrest.
Loughlin and Giannulli's youngest daughter, Olivia Jade, has become the face of what the internet is calling "Operation Varsity Blues." Olivia is a YouTuber and influencer known for her beauty related content, having nearly two million YouTube subscribers. She has received backlash on her Instagram and YouTube, which has led her to disable comments on both platforms. In an emotional video she posted to her YouTube Channel after the news broke, which has since been deleted, she admits she lost a lot of friends because of the scandal. Along with friends, she has also lost partnerships with major brands. Olivia partnered with Australian clothing brand, Princess Polly, back in December to create a clothing line; the company has since removed the entire Olivia Jade x Princess Polly collection from their website. She partnered with The Sephora Collection to make a bronzer makeup pallet earlier this year, which has since been taken off the website and out of stores.
While on the yacht of Rick Caruso (the chairman of USC board of trustee) and his daughter (Gianna) during spring break, the news broke to Olivia that her mom was arrested, so she made the decision to leave the yacht and return home, according to TMZ.
Olivia has seemed to never have an interest in going to college. In one of her YouTube videos she even admitted, "I do want the experience of, like, game days, partying. I don't really care about school, as you guys all know." She also missed the first week of college to go to Fiji for a press trip with other social media influencers. In an interview with the Zach Sang Show she said her dad "faked his way through it [college] and then he started his whole business with tuition money that his parents thought was going to college." In the same interview, Olivia divulged, "Mostly, my parents wanted me to go because both of them didn't go to college; I'm so happy they didn't made me go. That sounds so terrible. They didn't make me." Since the scandal came out, though, her feelings have changed.
"Olivia fears how this mess will affect her career too, and wishes she had been more stubborn in her feelings about skipping college so they could have avoided this whole thing. She only ever wanted to make her parents happy, and now she feels horrible about this humiliating situation," a friend of Olivia's told Hollywood Life.
Both parents are free on bond after each posting one million dollars in bail following their arrests. Loughlin has been dropped by the Hallmark Channel and Netflix announced she would not be on the fifth and final season of "Fuller House."
There are many individuals involved in the college admissions scandal. The number of students potentially involved has not been disclosed by the school. The graduates involved have the possibility of their diplomas being revoked. One graduate has already turned themself in to the office.
"A case-by-case review of current students who may be connected to the alleged scheme is also underway; we will make informed decisions about those cases as the reviews are completed," the school said, "Following the review, we will take the proper action related to their status, up to revoking admission or expulsion."
They have already determined which applications in the current admissions cycle for Fall 2019 are connected to the bribery scheme and will be denied admission.