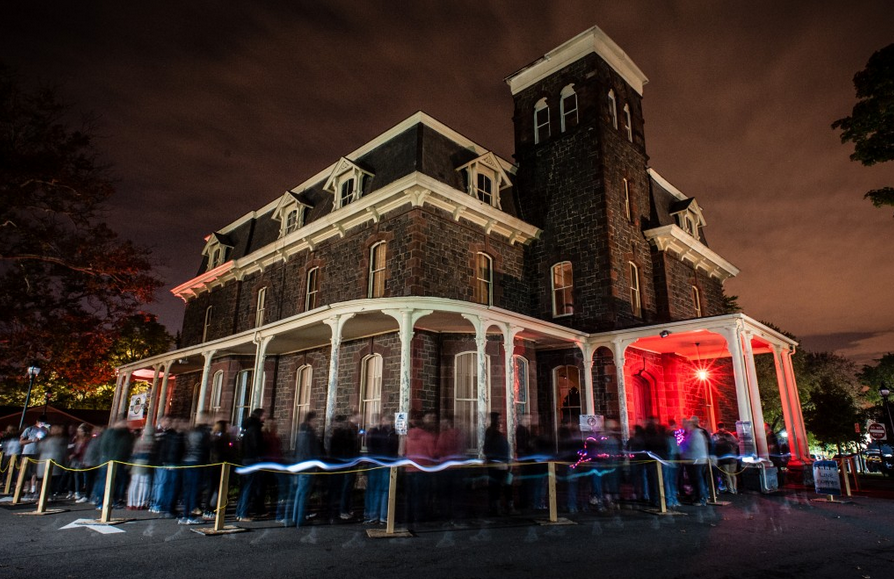 Are you and your friends looking for a good time this Halloween? If the answer is yes, The Shocktober Haunted House is for you!
Legend has it, in 1879, Dale Carlheim built Carlheim Manor for himself and his family. Soon after the family moved in, Dale was exploring the grounds and stumbled upon large caverns, including an underground lake and several unmarked graves. As a result of unknowingly disrupting the graves, strange and violent events began to happen. Dale disappeared, never to be heard from again. Through the following century, Carlheim Manor was used for many purposes. Everyone who lived and worked in the mansion died of unexplained causes or just disappeared. Eventually, the grounds were abandoned, and the strange events were forgotten.
Every Friday, Saturday, and Sunday from October 4th through November 2nd, Carlheim Manor is home to the annual "Shocktober Haunted House" located in Leesburg, VA. This year's theme is "Camp Carlheim"—the community camp and recreation area with a forgotten but twisted past. The haunted house also includes a "Carnival of Souls," an attraction full of clowns and carnival carnage.
General admission tickets are $40. The tickets include the three levels of Carlheim Manor and the basement which holds the "Carnival of Souls." The "RIP Fast Pass" allows you to skip the lines, and it's available for $50 per person. All Shocktober events are fundraisers for the nonprofit, "The Arc of Loudoun," which helps individuals with disabilities and their families!
For more information, visit the Shocktober website.