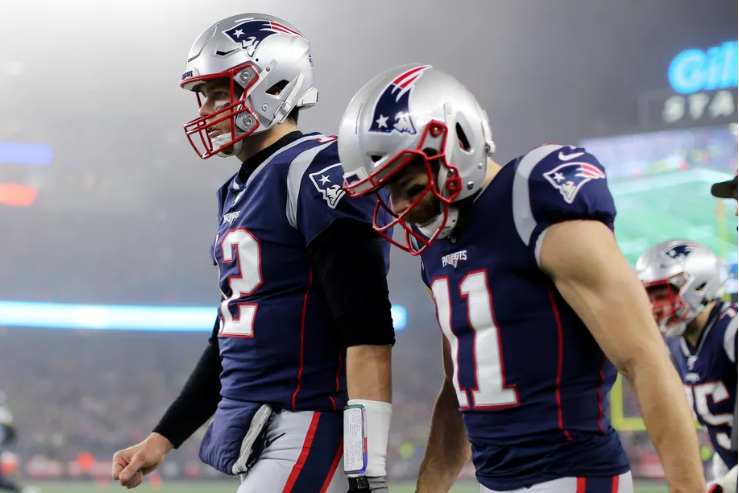 This weekend there were four Wild Card games that provided some of the best football action this whole season. However, the first game was between the 9-7 Tennessee Titans and the 12-4 New England Patriots.
Coming into the game on Saturday, the Patriots are 23-4 overall in home playoff games. The Patriots, led by future Hall of Fame QB Tom Brady, fell to the Titans 20-13 and ended their season in the first round of this year's playoffs. Previously, Brady was 7-2 against the Titans and 2-0 in the postseason all-time. Throughout the game, the Titans defense was able to limit the Patriots offense and only allowing New England to score 13 points which was tied for the second-lowest amount of points scored by the Patriots under Bill Belichick. Ultimately, this defensive push the Titans defense kept Brady to a 59.4 passer rating, 0 touchdowns, and 1 interception. On the other hand, the Titans run game was very explosive which was led by Titan's running back Derrick Henry. Henry rushed for 182 yards and 1 touchdown on 34 carries. Henry set a Titans postseason record and helped the team overcome the number 1 ranked defense during the 2019 season in the New England Patriots. Next Saturday, the Titans will go on to face the high-flying offense of the Baltimore Ravens led by Lamar Jackson.
On other news, Patriots' QB Tom Brady is currently an Unrestricted Free Agent and may choose where he wants to go or if he wants to retire. Brady stated after the loss to the Titans "I don't know what the future looks like, so I'm not going to predict it." There are many teams that need a QB like Tom Brady including the Colts, Chargers, and Dolphins. Brady has been with the Patriots for 20 seasons and there is a possibility that there won't be a 21st.