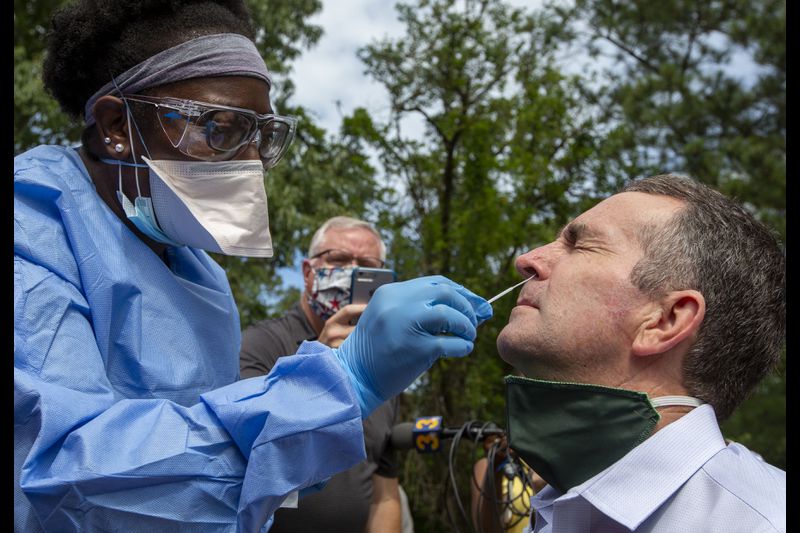 This is the "Weekly Wrap Up," the Sentinel's weekly news briefing on everything happening in DC, Virginia and Fairfax County regarding the Coronavirus.
Face coverings are still mandated, per the executive order signed by Governor Northam.
The Shelter In Place order for Northern Virginia has expired, as the entire state moves further into Phase Two.
Governor Northam announced details of Phase Three, but the state will not announce its commencement date until June 26, 2020.
Phase Three includes the following changes:
The conclusion of all capacity caps for nonessential establishments.
Entertainment venues (parks, zoos, music venues, etc.) can reopen to 50% capacity.
Gyms can reopen to 75% capacity.
Child care facilities will fully open.
Swimming pools will be permitted to reach 75% capacity.
Virginia reported its lowest number of daily COVID-19 deaths since April 2020.
Governor Northam spoke in Spanish, addressing Virginia's Latinix community, which comprises 10% of Virginia's total population
Governor Northam stated, "Clearly, Latino communities are disproportionately affected by this virus," as data has concluded that 45% of cases of Virginia's COVID-19 cases have been among Hispanic or Latino residents.
The number of new cases seen daily has increased.
Virginia is only ahead of 18 states in testing residents (per 100,000).
Fairfax County is still seen as a hotspot in the state, as well as all surrounding territories.