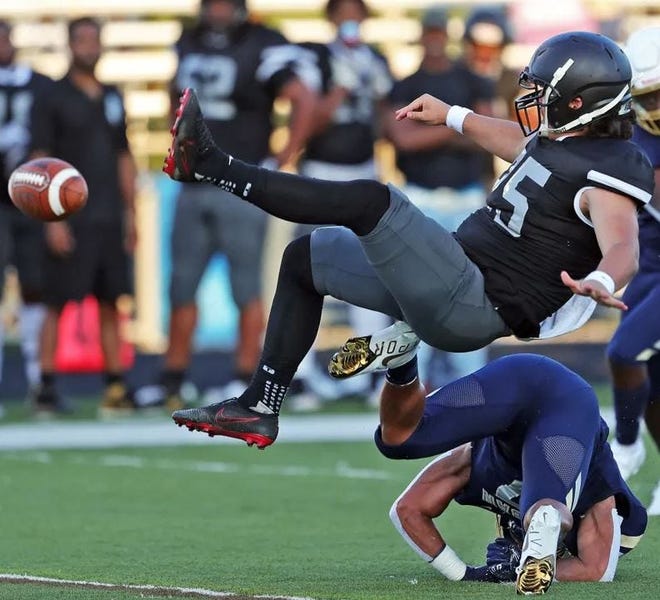 On what should have been a Friday evening focused on the next generation of football stars playing on national television, the memory will be far different. August 29 will mark a day when all of the sports world turned their attention to a high school football team from Ohio. Well, to call them a football team is a bit of a stretch. Heck, to say the team is even from Ohio is also a stretch. The entire situation is so murky and skeevy that not only does it reveal so much about Bishop Sycamore, but also on amateur sports.
First things first: what happened on the seemingly random Friday night? If this were a normal story, the only thing to be said was that Bishop Sycamore lost 58-0 to IMG Academy on ESPN. IMG Academy is a nationally ranked football program that recruits the best and brightest prospects to allow them to play on nationally televised stages. They are regularly on ESPN playing in showcase games against other top tier programs. They are obviously very good. However, this was a game that was supposed to be a matchup of two amazing programs, and judging by the score, Bishop Sycamore is not on the level of IMG.
According to their paltry website, Bishop Sycamore is an online school with a P.O. Box in Columbus, Ohio. No one really knows when they started playing games, but MaxPreps reports that their first game was in 2020. That season they went 0-6 including a blowout loss to IMG. in April of 2021, the "school" created a new website. This website was nothing more than articles on creating a highlight reel for colleges. The website has been shut down in the wake of this scandal.
During the game, ESPN's commentators were both commenting on how the Bishop Sycamore roster was nothing more than a piece of paper with names and jersey numbers, far from the professional flipcard provided by IMG. Furthermore, the recruits that were advertised by Bishop Sycamore were not able to be found on any website. Making this situation so much stranger was the fact that Bishop Sycamore played a game mere days before losing to IMG. Even professional athletes can prepare to play a game in just two days.
Here comes the really fishy part. A lot of the team's players are not high school aged student athletes. The majority of them are former JuCo (Junior College) players, or in other words, ineligible players. In an ironic twist of fate, the team chalk full of ineligible players who are much older than their opponents were not able to win.
Now for the catalyst for the entire operation: Roy Johnson. Johnson was the coach for the Bishop Sycamore football team during the entirety of this scandal. The term "was" is used in this case because Bishop Sycamore fired him less than a week after the scandal was brought to light. There is little to say about Johnson as far as his on field accomplishments go. However, he has an active bench warrant for him involving Johnson not appearing for a domestic assault case. In addition, he has been investigated for fraud. That is ironic considering he was actively committing fraud.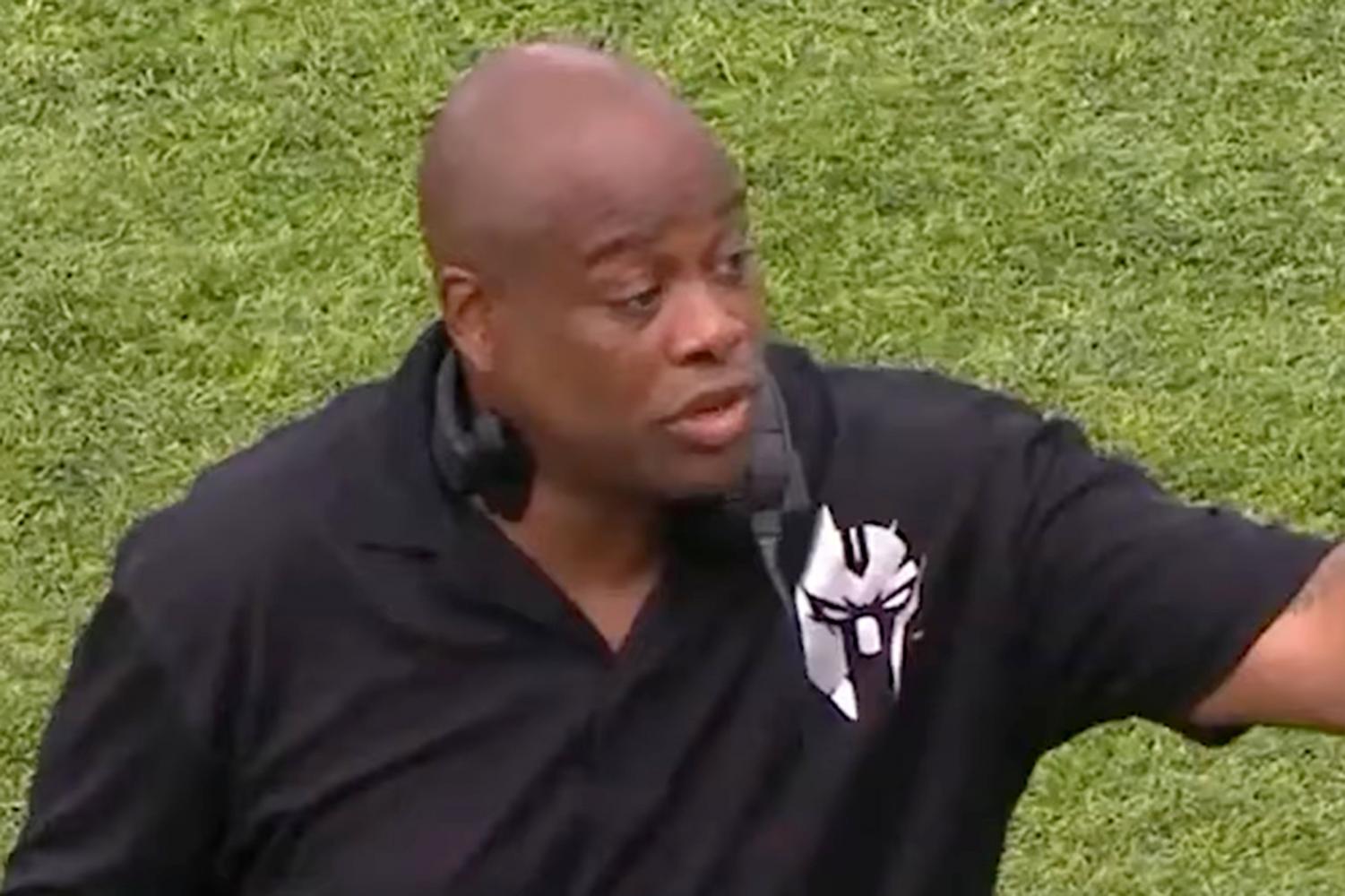 Now, this entire situation is surely messed up, but the "team" is still playing football. The OHSAA (Ohio High School Sports Association) invalidated the school and said it is not legitimate. Yet, the team is still playing their marquee opponents. They are losing each of them, but the program still exists.
All of this is extremely strange, but it says so much about the atmosphere of amateur football and sports in general. Parents and financial supporters are willing to go to such lengths that they commit real crimes. Coaches are spearheading operations that are misleading innocent teens and preying on their desires to play at the next level. For the longest time, in the mid to late 1980s, Americans learned of the money that was being made in professional sports and looked to cash in on the college level. That is one of the main catalysts for there being so many college sporting events being nationally or locally televised. Yes, it is beneficial for the athletes to be put on a grand stage, but it will come down to the money networks and investors make.
As the calendar flipped to the new century, the amount of money being made off college sports was, like in the earlier example, astounding. Now the Americans decided to go to town on the high school teams. These players are even younger, but are being exploited in the same manner. Even though IMG Academy's team is not at fault in this scenario, their school is cashing in on their football team. The school is a private, charter school that relies on private funds to, say, purchase new equipment, jerseys, etc. For a team like South Lakes, they must raise money on their own and very rarely get donations in the same manner as a school like IMG.
The question becomes what people can do about this. To solve the problem of Bishop Sycamore, doing research on schools most likely kills off scams like that. However, the amateur sports issue is much harder to solve. These schools, leagues, and officials are being allowed to profit financially off players who are unable to vote. Governing bodies like VHSL are pocketing money from these teams. Nowhere on the VHSL website does it state that they are a nonprofit, meaning they are keeping, at minimum, a percentage of profits.
There is no easy answer to the question of what to do with this money made off teens. The recent NIL rules passed by the NCAA have appeased, if not satisfied, the collegiate athletes, but allowing teens to profit is not the answer. In some situations, there simply is no answer. For millions of youth athletes, the story of Bishop Sycamore should serve as an example. However, many should be empowered to think deeper about some of the deep-seeded issues with the amateur sports dynamic.