Winter Weather Predictions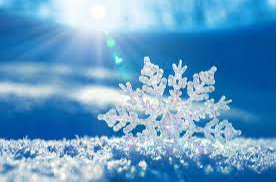 As the weather begins to drop below freezing , meteorologists across America are predicting what this year's winter will look like. While nothing is set in stone, Fairfax county is forecasted to get above-average snowfall this season.
According to the Almanac, Northern VA will face a colder-than-average winter, with the coldest temperatures between early December and late February. Additionally, the snowfall is predicted to be approximately 3% higher than average in January.
For the third consecutive year, the U.S. is expected to experience "La Nina," which causes warmer temperatures and calmer winters. This is due to the cooling of ocean temperatures in the east-central equatorial region.
"El Nino" refers to the time when the ocean temperatures are above average, and typically lead to harsher winter conditions. This occurs every three to five years.
Although the U.S. is likely to remain in La Nina for the winter, VA is still expected to receive above-average precipitation as it is located near the Appalachian mountains, a location that typically gets more snow even during La Nina.
It is important to remember that these are only predictions, but if they turn out to be accurate, Fairfax could get some snow.