Lawsuit Shakes up School Funding in Pennsylvania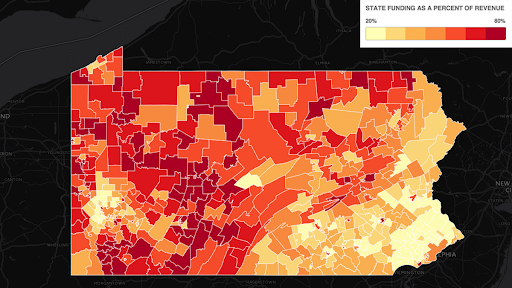 A Pennsylvania state court ruled that underfunded schools violate a student's rights, a decision that is expected to have major effects on the state's budget and educational system. A ruling by Judge Renée Cohn Jubelirer, filed February 7th, said that the underfunding of certain school districts is a violation of the state constitution, as it underfunds poor communities and does not fulfill the state's job to give an education to all students. Her 700+ page ruling marks an end to the nearly 8 year long lawsuit brought against the Pennsylvania Department of Education by a mix of school districts, parents, and other organizations including the NAACP.
This could have major effects on the budget of the state, with an estimation prepared for the judge saying that 4.6 billion dollars will be needed to remedy the underfunding that many schools experience. Pennsylvania will likely need to create more sources of revenue as they find that they need more money for school funding. Outlets have speculated this could potentially be achieved through increasing the personal income tax for state residents, which is currently one of the lowest in the country, at 3.07%.
While this ruling may place a strain on Pennsylvania's budget, it could also provide better conditions for the students and faculty who are a part of the education system in the state. It was estimated by Spotlight PA that around ⅕ of the school districts that exist in the state would be considered underfunded.
Even though this ruling is in favor of Pennsylvania budget reforms, it is possible that change in the Pennsylvania school system will take quite a long time. For a similar lawsuit in Kansas, it was almost 15 years after the lawsuit was resolved that a plan was made by the state legislature that was considered acceptable. It is also likely that the ruling will be appealed by the Pennsylvania Department of Education, leaving the future effects of this ruling uncertain.
This ruling is not the only lawsuit about school funding that has been going on in the nation, with 4 other states, Arizona, New Hampshire, North Carolina, and Wyoming experiencing ongoing cases like this one.