Apple introduces impressive features with iOS7
Advertisement
Hang on for a minute...we're trying to find some more stories you might like.
You may have seen many people on their iPhones, iPods, and iPads waiting for a certain update to download September 18. That update changed the face of Apple, the iOS 7.
This update had a whole new design and layout for all iOS devices. The design has different colors that provide a vivid and vibrant layout. I personally love the new colors and design, but it takes a while for the new design to grow on most users.
Filters were added to the camera app, enabling users can take even better photos.  Although you can take photos very quickly, it still takes a while for the camera to focus on the object without the picture coming out as blurry.
Siri was given a whole new look. Instead of a speaker button on the bottom to talk, we are now given a sound wave to talk to Siri.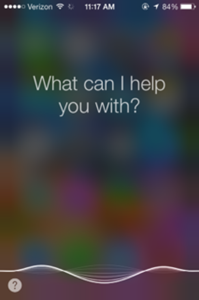 To provide easier access to the settings and playing music, a control center was added to the new update. The control center can be opened up by just a simple swipe from the bottom to change your volume, brightness, and music.
For music lovers, iTunes radio was added, creating a whole new outlook. This is basically Apple's version of the Pandora Music radio app. Users can listen to their favorite genres of music and buy the song playing if they enjoy it.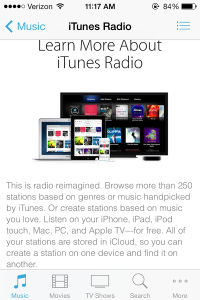 Multitasking was given a new feature as well. By double clicking the home button, you can access all your previous apps that were used before. It also gives you a preview of what is showing on your other applications.
There are downsides to the new update as well. It can be very confusing and frustrating.
For older iPhones and iPads, the iOS 7 is slower but still usable. Opening apps takes longer, and the keyboard has many glitches. This is also a problem for newer Apple products. It takes more time to open up apps and go to the home screen, because the animation transition takes a long time.
Many users were anxious to see a landscape mode added to the new update. This allowed users to turn their device horizontally when on the home screen. Unfortunately, this was not added to the iPhone, although this is allowed on the iPad.
I give the new update 4 out of 5 stars. The new design is what I love the most, but like most users I was hoping for a new landscape mode. This is a step up from the previous design, which was used for 7 years.
Apple really came through on this. It may take a while for people to get used to the whole new look but the update is fascinating which makes it fun exploring the new face of Apple.

About the Contributors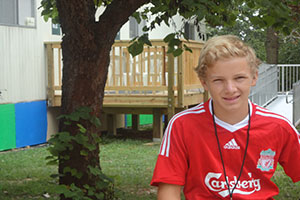 Jakob Weizman, sports editor
Jakob Weizman is currently enrolled into South Lakes. He previously went to Langston Hughes Middle School. He is currently a sophomore at the school. Jakob mainly...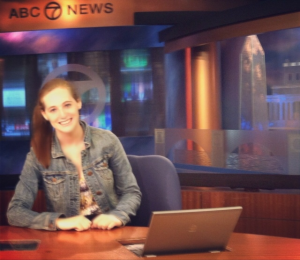 Grace Erard, online editor
Grace, a senior IB Diploma candidate and news junkie, is in her fourth year of journalism at South Lakes. She served as a staff writer her freshman year,...