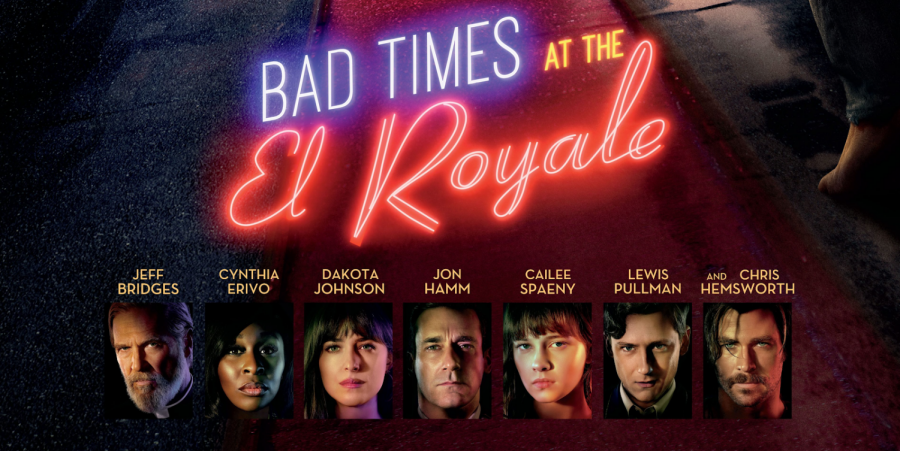 'Bad Times at the El Royale' is actually good – here's why
'Bad Times at the El Royale' may seem eerie, odd, or even a bit disturbing because of its trailers or even some reviews that it's received. However, it's actually a very interesting movie, and here's why.
The El Royale is a hotel that's right on the border between California and Nevada, and guests have a choice between both states. The California side of the hotel is all glitz, glam, and glory, while the Nevada side of the hotel is casually described as normal and less expensive.
Over the course of the movie, we see each hotel resident's story unfold, revealing their dark pasts and reasons for being at the El Royale. Characters include undercover detectives, a singer who was offered all the fame and glory for a devastating price, two sisters, a thief posing as a priest, a man with a mindset different than others trying to convince others that his views are correct, and last but not least, a young veteran trying to cope with post traumatic stress disorder.
'Bad Times at the El Royale' tackles controversial topics like cults, post traumatic stress disorder, the Vietnam war, and sexual harassment. It also hints at past celebrity scandals.
'Bad Times at the El Royale' is a fascinating and intriguing movie because it has so many plot twists and turns that you don't see coming. Unlike some movies nowadays, it doesn't have a foreseeable ending, which makes it so much more interesting! You have no idea what's going to happen next, and with its many plot twists, the movie just keeps getting better and better.