What it means to be a Seahawk athlete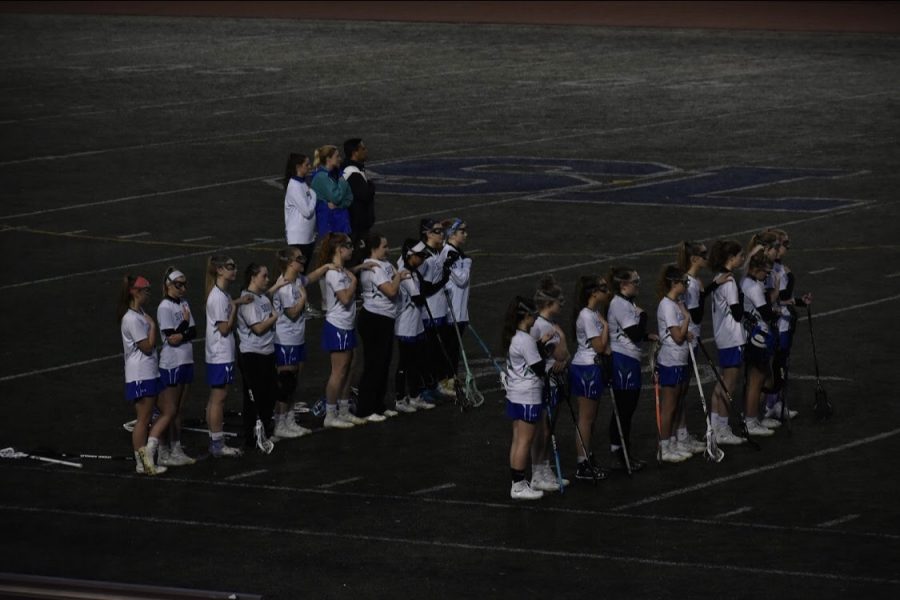 Izzy Abbondanza, staff writer
April 9, 2019
Being a Seahawk athlete is much more than the "Friday night lights" or wearing the uniform to gain status around the school. Being a Seahawk athlete requires hard work and dedication in both the sport and in school. South Lakes has about 20 sports in total, so there are many athletes in the school.
Regardless of the team they are on, a Seahawk athlete has to pass at least six of their classes with a C or above. "The number one thing to remember is that you're a student-athlete, student comes first," said sophomore Nick Abuagla, JV Soccer captain.
Many of the athletes who play a sport at South Lakes have been playing for five years or more. Which means there is a lot of work and dedication put into playing the sport. Many athletes play more than one sport as well. Many Seahawks consider their team as their second family. The family feeling definitely carries over since there are alumnis to coach – like Coach Abby, Head coach of Varsity Lacrosse. Sophomore Kira Ketelhut, who plays on both the JV Basketball and JV Soccer team, said, "I've played basketball for two years, and I've played soccer for 10 years. Even though I've been playing soccer for longer, each team is super supportive and it's like a second family for me."
Bonds are always formed on a team, and usually teams have ups and downs. Sometimes the team could have a bad game or practice that has people lose focus of the goal of the team. "Well as a team captain of the JV soccer team, it's my job to uplift the players who think they are playing badly. If the team is having a bad game, a serious talk is always necessary to bring the rhythm back into playing," stated sophomore Nick Abuagla, the JV soccer captain. Through bad practices and bad games, the bonds are so strong that no one feels pressured into being the best or being afraid to make a mistake. "I feel like everyone here is really close and can trust each other on and off the field/court or whenever else," mentioned junior Celia Duggan, a player on Varsity Swim and Dive and Varsity Lacrosse.
Along with the athletic expectations that are placed on the athletes, many of the athletes think that it is super special to uphold the reputation of being a Seahawk. Sophomore Carter Berg on the Varsity Soccer team said, "I think South Lakes' reputation is pretty good sports wise and to be able to to uphold that and be apart of that is pretty cool."
Every year there is a freshman class that also wants to show off their sports skills by playing in high school. Some of the athletes have advice for the freshmen coming in trying out for any sport. "Be ready to work hard, but also be ready to have a lot of fun, because I don't know any team at South Lakes that doesn't have fun. Also make sure you're patient with the team, and hard work makes perfect," Berg advised. Along with being mentally prepared for the season, the freshmen should also be ready physically. They can take advantage of the green days many of the teams offer which are preseason workouts. Ketelhut, stated that they should "work hard and go to the Green Days, don't be scared to step up." Trying out might be a little scary for freshmen but senior Megan Edens of the Varsity Lacrosse team said, "Go for it! You have nothing to lose!"
Playing for South Lakes is a great experience and definitely makes for a super well\-rounded person. Not only does a Seahawk athlete learn great time management skills, but they also learn strong leadership skills. Many South Lakes alumni come back to support the program, which can can create a lifelong connection to the Seahawks. Playing a sport and being a Seahawk athlete can help someone gain confidence and make a ton of friends.