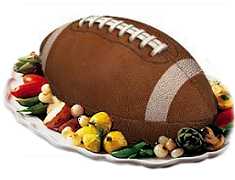 Have you ever tuned in to an NFL game on Thanksgiving and wondered why they play every year? The history goes back almost 100 years, and has consistently given great matchups on a day about giving.
In 1920, the NFL decided to begin playing games on Thanksgiving. This tradition has carried on for almost 100 years, entertaining families on this special day. Up to 2006, there were two games played on Turkey Day and many people tuned in to watch the matchups. Now there are three games played annually on Thanksgiving. The Detroit Lions always host a game and the Dallas Cowboys always host a game. The third game played on Thanksgiving is between any of the other 30 teams, and is different annually.
This year, the matchups are Bears/Lions, Bills/ Cowboys, and Saints/Falcons. The last time the Falcons and Saints squared off was two weeks ago where the Falcons upset the Saints 26-9. This week, the Saints look to bounce back and knock off the Falcons this Thanksgiving holiday, giving the matchup quite a bit of intrigue. Next, there is a divisional rivalry between the Chicago Bears and Detroit Lions. The Lions are 37-40-2 all time on Thanksgiving. Lastly, the Dallas Cowboys are still fighting to become a playoff team and will try to take down the 7-3, red hot Bills.
At the end of Thanksgiving games, the MVP of the game is given the Turkey Leg Award. The Turkey Leg Award has officially been given out since 1989 and gives Turkey legs to the MVP player. These traditions are what make watching the NFL on Thanksgiving special!