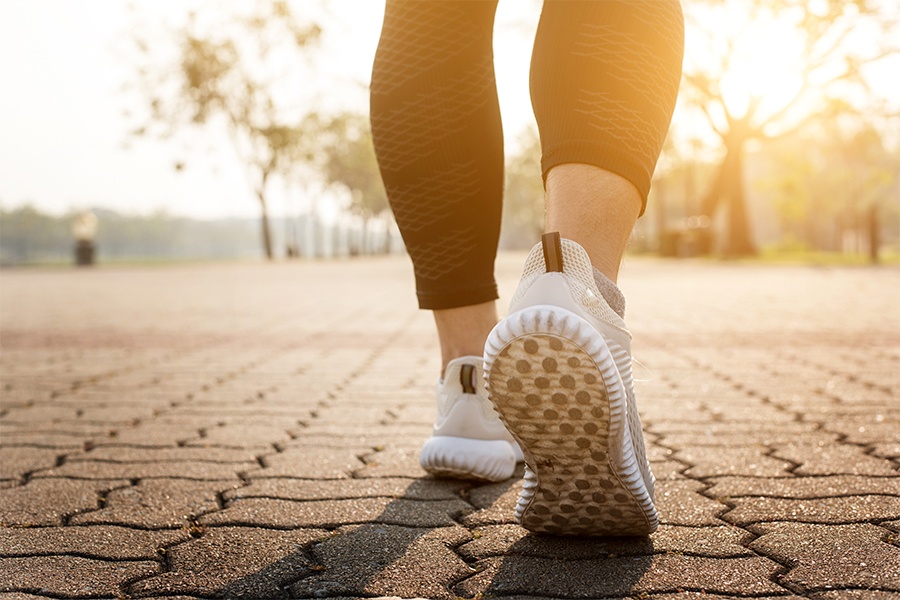 It may seem difficult to work out when on lockdown, but despite gyms and other workout facilities being closed, it's easier than you might think. There are plenty of ways to work out and maintain a healthy lifestyle while on lockdown.
1. Go for a walk outside!
The weather has been beautiful outside recently and it does not take much time to go for a walk around your neighborhood and get some vitamin D. Even just 20 minutes outside can boost your mood and allow you to get some fresh air while staying active and healthy. If you have a dog, it's even better to go out on a walk with your furry friend!
2. Start a workout program!
There are plenty of free 30-day workout challenges on YouTube. Most of them require no equipment and are at the most 50 minutes long. They usually involve cardio, upper body, core and other workouts that will keep you active throughout the break.
3. Try Yoga!
Yoga is a great activity for small spaces and is not too strenuous on the body. Yoga is light on the joints and an easy way to exercise for beginners. If you have never taken a yoga class, now is the perfect time to try out a new activity!
4. Ride a bike!
Riding bikes may seem like a childish activity, but it is a great way to do cardio, especially if you don't enjoy running. Cycling is great for a full-body workout and can be as difficult or easy as you make it. It is a great way to stay active and enjoy the outdoors.
5.Jump rope!
Jumping rope is another great form of cardio that doesn't take much time at all. It is high intensity and is a great exercise to incorporate into your workout. It's simple and does not take up a lot of space.