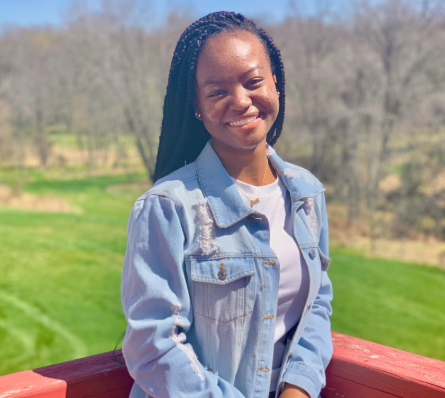 Every year, the College Board gives out opportunity scholarships to a few lucky students. This year our very own senior, Imani Irons, was one of twenty five students in the nation to win the "Complete your Journey" scholarship! To qualify for the scholarship, all you have to do is follow seven simple tasks. Some of these steps include practicing for the SAT, filling out the Free Application for Federal Student Aid (FAFSA) and applying to colleges. Once all the steps are completed, you can earn an entry into the "Complete your Journey" scholarship. All the tasks needed to qualify are the same steps every student needs to have already accomplished in order to apply for college. The winners of the scholarship were chosen through raffles, so the luckiest students won!
Imani Irons, was one of these lucky contestants! She won $40,000 that can go towards tuition, room and board, or any other fees billed by the university of her choice. Imani Irons is going to be continuing her educational career at Virginia Commonwealth University (VCU)! She is majoring in marketing, and thinking about minoring in sociology. At her time at South Lakes, she was a member of the black student union (BSU) and was really involved in culinary class and events. Imani Irons recommends the Complete your Journey scholarship to all rising seniors.
Irons shard, "All college bound students should participate in the program because it helps keep you on track with all of the steps of the college application process and I found it to be very beneficial." We hope Imani Irons the best of luck in the future, and a big congratulations on her scholarship money, win, admission to VCU and accomplishments at South Lakes!