Senior sign off, Olivia Cochis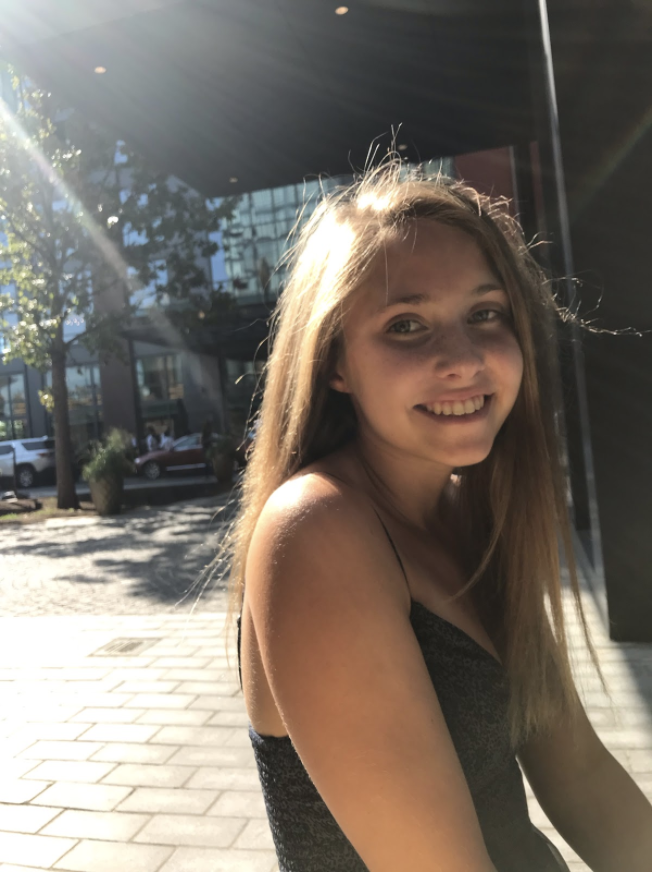 I'm Olivia Cochis, a South Lakes graduate of the class of 2020! Nobody expected that our senior year was going to come to an end this fast, or turn into a virtual learning experience, but I'm still very grateful for all the memories and accomplishments I made throughout my time at SLHS. I ran for the cross country, indoor track and outdoor track teams all four years! All of my closest friends were made from being a part of the team, and the coaches, teammates and hard work I put into my practices greatly shaped me as a person. I'm so thankful that I had the courage to join the summer of my freshman year, it changed my life more than I ever imagined it would.
Apart from my athletic achievement, I'm also very proud to say that I've been writing for the South Lakes Sentinel four years as well! I still remember my first day of journalism class, seventh period, my freshman year. I was offered my position as features editor during my junior year, and continued taking on the role senior year. As time went by, I realized that I loved editing the papers of students and reading articles from different perspectives. I loved being creative in my writing, and writing stories that would inspire and make people happy. My favorite articles to write were the ones that included in-depth interviews.The greatest feeling was when the students, teachers and staff read the articles they were featured in and messaged me back thank you notes in return. Being a part of the staff helped me break out of my shell, and open up to people that I never would've reached out to if it weren't for my articles. My favorite memories from journalism class were taking our annual trips to New York City! It was so much fun to explore the city streets with friends, watch Broadway productions, and take notes at Columbia University to improve our school paper.
Being a student at South Lakes High School (SLHS) was the best experience I could ask for. I made so many amazing friends and memories throughout the years. It is sad that the fun has come to an end, and that the class of 2020 missed out on our normal graduation ceremony, prom, college t-shirt day and all the other traditional senior events that we were excited about. However, I hope the best for all my classmates, and want to take this moment to say thank you and good luck to everyone in our class! We have worked so hard for this moment, and we should be proud of all the things we have accomplished. No matter if you're going to college, straight to work, military services, or taking a gap year, we will all be connected through our special class of 2020!
I give great congratulations to everyone graduating alongside me this year. I never thought I would say I'm going to miss going to school, but here I am writing this article wishing I was spending my last day of highschool in class. I'm going to miss all my classmates, friends, coaches, teammates, teachers, and staff very much. I want to give a great big thank you to Mrs.Trigiano for being our sponsor for the South Lakes Sentinel, and teaching our class these past four years! I loved having you as a teacher, and will miss you greatly. I will definitely keep reading everyone's articles on our school website! This is my last article for the South Lakes Sentinel, but I plan to continue my study of multimedia journalism at Virginia Tech in the fall! This is me, signing off!
About the Contributor
Olivia Cochis, Features Editor
Olivia Cochis is currently a senior at South Lakes High School. She is a features editor for the Sentinel. She has been on the staff all four years, and...