New teacher series: From Spain to Reston, Hope arrives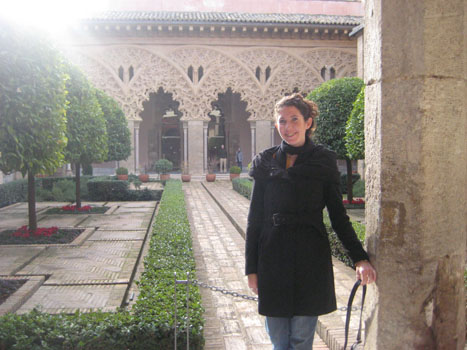 Hang on for a minute...we're trying to find some more stories you might like.
This 2011-2012 school year, South Lakes received 26 new teachers. The administration worked hard to find extremely qualified and enthusiastic staff to improve the academic experience.
As the students are getting used to their new teachers, the teachers are getting assimilated into the South Lakes community.  Spanish teacher Kirsten Hope is one of these new teachers.
After graduating with a bachelor's degree in Spanish education and English literature, and a master's degree in Hispanic linguistics from the University of Illinois, Hope lived in Spain for a year before coming to Reston.
While she enjoyed her time abroad she is really excited to teach this school year. Her first day was also her first day teaching IB Spanish.
"I love it [at South Lakes]," said Hope. "IB is the main reason I came to South Lakes and it's a lot fun."
Hope is teaching four classes of Spanish 3 and one IB Spanish class. Heads-up to anyone taking one of Hope's classes, she has high goals for her students.
Hope wants all her students to be open-minded and to learn another language because as she pointed out, it is "really important in this society."
Hope teaches in Room 446 and she welcomes students to come in and introduce themselves, welcome her to the South Lakes community, and congratulate her on just getting her braces off.