Mall of America: the ultimate teen hangout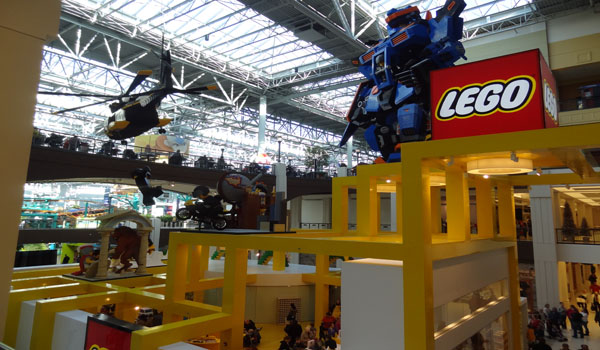 Hang on for a minute...we're trying to find some more stories you might like.
Riding roller coasters, going shopping, and hitting the movies are three activities young adults enjoy doing in their free time.
However, most teenagers do not have the opportunity to do all three in one afternoon.
Mall of America, the largest mall in the United States, is located in Minneapolis, Minnesota.
The exterior does nothing to hint the Nickelodeon themed amusement park that lies in the center. There are seven rides, some of which are meant for children, and a Ferris wheel.
Branching off the park is an extensive store full of diverse dolls, adorable accessories, and comforting companions: American Girl. This enormous store has enough toys make any little girl's dreams come true.
Exiting the American Girl store allows one to see only a fraction of the mall. Almost any store can be found in the never ending hallways. Several stores, including Bath & Body Works, American Eagle, and Victoria's Secret, are seen multiple times.
Lego Land, a massive Lego store, is where the boys spend time as the girls roam around American Girl. Giant Lego statues of animals, people, and castles are situated all around the area, along with tables for children to sit and create their own unique designs using Lego's.
Sea Life, an aquarium on the first floor, has a $22 entry fee and consists of tanks with sharks and rays, turtles and fish, eels and jellyfish. The fun facts written on the walls and opportunities to see underwater creatures up close makes this a gratifying experience for people of all ages.
On the top floor is a movie theater, complete with a VIP theater, D-BOX motion seats, and 14 theater rooms.
A group of nine journalists from The Sentinel experienced Mall of America just before their flight back home on Nov. 20.