Senior plans gap year for community service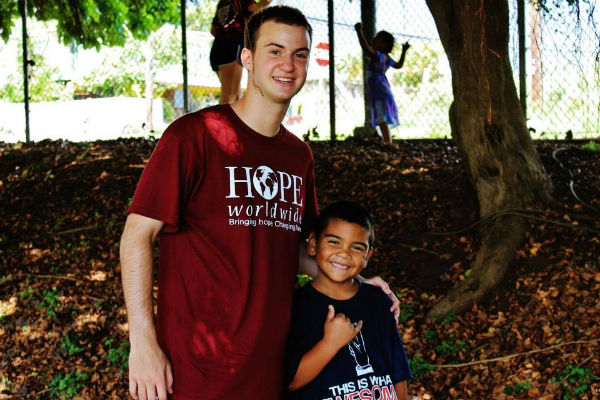 Advertisement
Hang on for a minute...we're trying to find some more stories you might like.
Through the Virginia Church of Christ Around the World, senior Noah Kreider has worked with homeless shelters and recreational centers around the country mentoring kids.
As president of Truth Be Told club, Kreider encourages people to learn about the Bible and incorporate its passages into their own lives.
After making his mark on communities in America, Kreider hopes to extend his impact on the world. Kreider anticipates his move to South Africa in July in an effort to better find himself while assisting others in need.
Kreider plans on spending a minimum of three months in Durban, South Africa to provide hope and assistance to those in need.
"I get a visa for three months, but I applied for an extension because I want to be able to be there longer," Kreider said. "I will be working with different rec centers and families in the community to help support the different needs they might have."
Kreider plans to work with a program called Hope Worldwide, an international charity that works with sponsors such as American Red Cross to respond to emergencies and offer long-term assistance.
Homecare Hospital Director Lay Krang believes that volunteers such as Kreider have a large positive effect on the communities they serve. Homecare Hospital is located in Durban, South Africa.
"Our programs give people the opportunity to change lives by harnessing the compassion and commitment for high-impact, community-based services for the poor and needy," Krang said.
In addition to his efforts with the Hope Worldwide program, Kreider plans to intern with the International Church of Christ.
"Faith is important to me so I will be working a lot with the families at the church," Kreider said. "I also love working with kids."
Kreider hopes for this community service-focused gap year to help him decide on his educational path.
"I will probably go to school after this trip," Kreider said. "I wasn't sure what I was going to study or what school I want to go to, so I thought I could take some time off and figure some things out."
Counselor Erin Taubman believes that options such as these can be beneficial for students.
"Taking a gap year can definitely help for students who need a little bit more time maturing or thinking about what their post-secondary options really are," Taubman said. "It is the best way to take the time to think about what good options there are."
Taubman especially encourages travelling to make the most of a gap year, such as Kreider's travels to Africa.
"Taking a gap year to travel is the best option for students to learn about different cultures and see what there is outside of high school," Taubman said. "It is best to travel when it is a personal decision, such as someone looking to grow as a person before making a decision."
Krieder plans to take this step to gain experience and develop as a person before taking the next step in his life.
"This trip is about me trying to figure out what I want to do in life," Kreider said. "I'm hoping this opportunity will help me figure out what I want to do with my future after high school."