Senior prom goers experience random act of kindness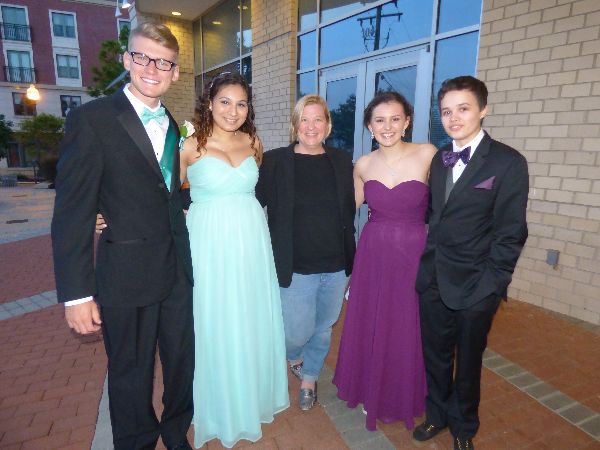 Seniors Stephanie Huard, Antonia Nagle, Jack Nicol, and Vanesa Perez had a memorable meal at Pizzeria Orso before prom Friday, May 30.
The foursome had just ordered their food when they were approached by a woman who struck up a conversation with them about their plans for the night.
According to Huard, the woman was excited to learn that they were attending the South Lakes prom because she used to work at the nearby Langston Hughes Middle School.  She chatted with the group for a while before making an announcement.
"She told us 'I hope you don't mind, but I just paid for your dinner and got you guys dessert as well,'" Huard said.
The four seniors were pleasantly surprised by her generosity.
"We were stunned," Huard said. "She was a really nice person who wanted to give us a great night."
The woman also told them that she hoped that one day they would do a good deed for strangers as well.
Huard and her friends went over to the woman's table later that evening to express their gratitude and ask to take a picture with her. They were introduced to her partner, who took the photo attached to this article.
After they finished eating, the group went to dance the night away at the Dulles Hyatt. Both couples (Huard and Nagle and Nicol and Perez) made a special entrance as members of the Prom Court.