Summer Jobs in Reston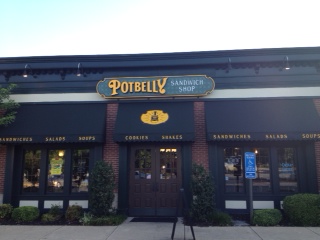 Potbelly:
The sandwich shop located in Reston is looking for a restaurant associate (sandwich maker, milkshake maker, and cashier). Salary is $9.50-$11.00/ hour. Apply in person or online at Potbelly.com/careers!
Dog daycare and kennel attendant:
The Dog University in Reston is looking for someone willing to take on cleaning and feeding dogs, administering medication, and supervising group play. You must be 18 years or older and you will receive on-the-job training. Salary is $8-$10/hour.
Part-time dog bather:
Custom Canines in McClean is looking to hire someone to bathe dogs. No experience is needed, and hours are Tuesday through Saturday 8am to 12pm. The salary is $10/hour.
Panera delivery driver:
Th Panera Bread located in Vienna is looking for a delivery driver that's at least 18 years old. Salary includes hourly wage (part-time and full-time) and tips.
American Tap room host:
Located in Reston Town center, American Tap room is looking for a host to welcome patrons and seat them at their tables. The salary is not disclosed unless you apply.
Chipotle rew member/Cashier:
The Chipotle in Reston is looking part-time or full-time employees. The salary is $10-$11/hour.
About the Contributors
Sophia Landeryou, student life editor
Sophia Landeryou is a student life editor and returning journalism member. In her spare time she likes to swim. She loves anything sweet, especially chocolate....