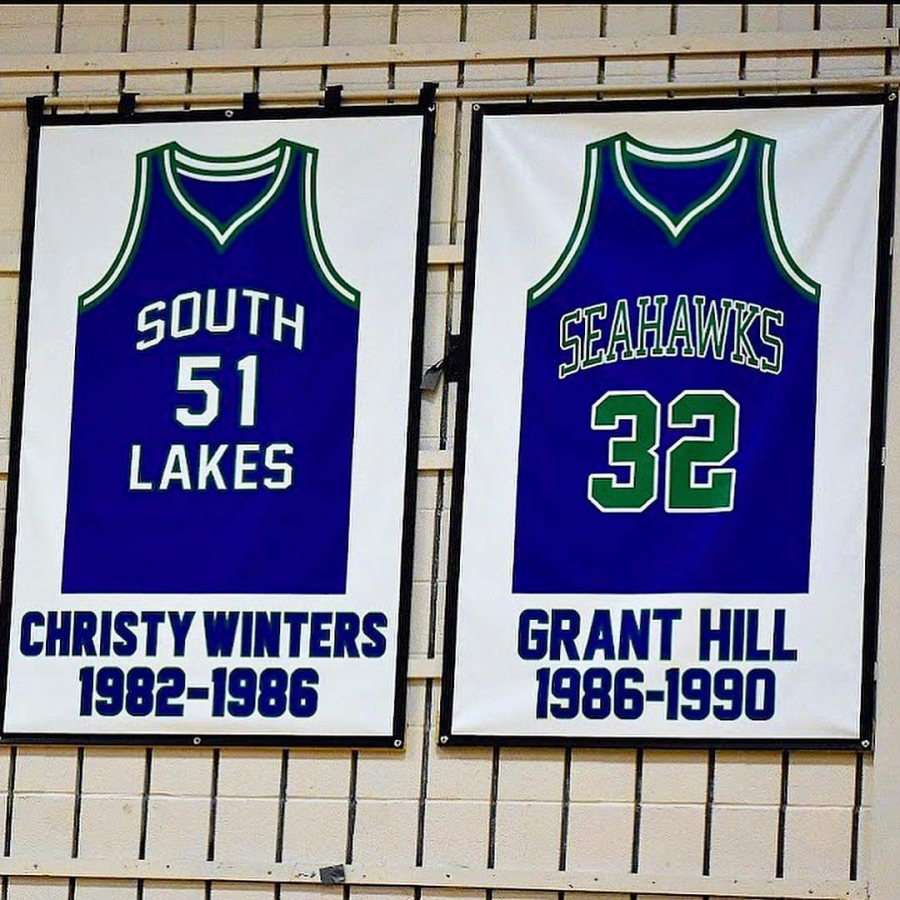 Photo Courtesy of South Lakes Athletics
On Friday night, Christy Winters Scott had her jersey retirement. Scott is a member of the South Lakes Athletics hall of fame and the University of Maryland hall of fame. She graduated from South Lakes in 1986 and is considered one of the greatest female basketball players to ever graduate from South Lakes.
"I am humbled, and profoundly honored to have my #51 jersey retired at South Lakes High School, " says Winters Scott.
Not only does Scott coach the Lady Seahawks, the varsity basketball team, but she also is a college basketball color analyst for ESPN FSN, BTN, NBC Sports Washington.
During Scott's senior year of high school, she led her team with a 29-0 record and they also won the AAA state title. Scott is feeling very excited and honored to have her jersey right next to Grant Hill's. She is excited for the Lady Seahawks to have a great season as well.