Outstanding Teacher: Mr. Aanand Vasudevan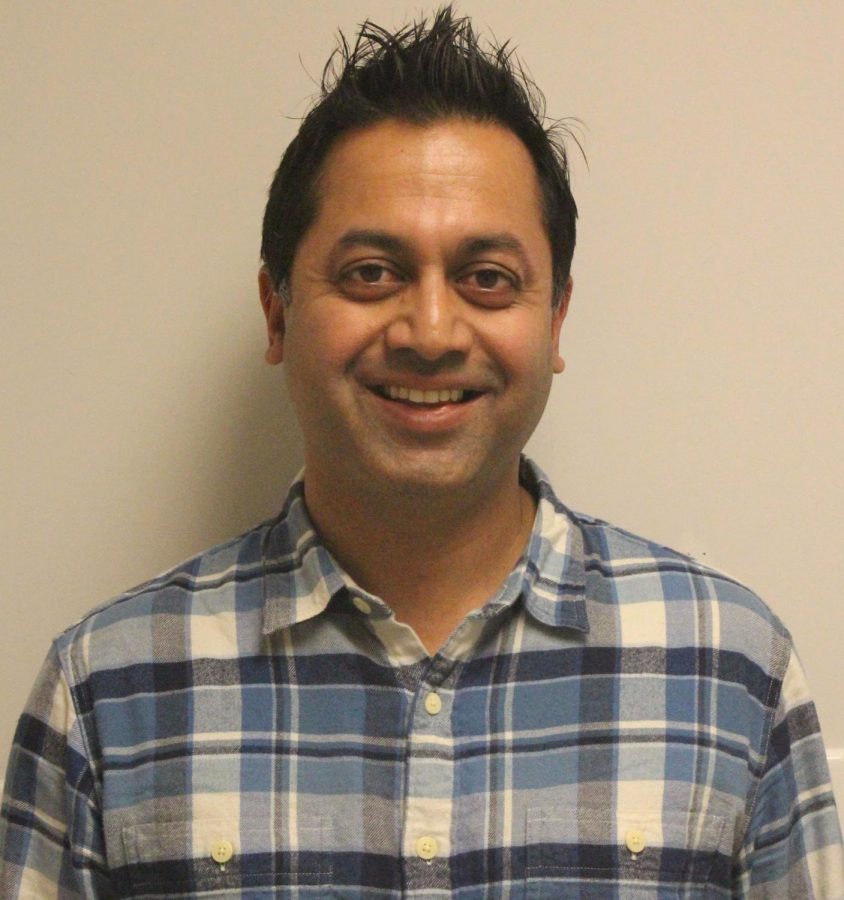 Izzy Abbondanza, staff writer
March 20, 2019
Aanand Vasudevan, commonly known with his students as Mr. V or Coach V, has been nominated for the Outstanding New Teacher award. Mr. Vasudevan came to South Lakes to teach Geometry and Probability and Statistics in 2017. Although he has only been teaching at South Lakes for two years, all of his students value him and his approach to teaching and say that he is inarguably the best teacher that they have ever had.
Mr. V's experience with South Lakes actually started in 1994 when he came to be a student there. After graduating from South Lakes, Vasudevan continued his studies at Carnegie Mellon University in Pittsburgh, Pennsylvania. He went to college to study finance. After graduating from the university, Vasudevan went on to work in New York City as a stock trader and portfolio manager.
Although Mr. V. did not always think of being a teacher, he came from a family of teachers and professors, so he felt that it was right for him to teach at a high school. Before coming to teach at South Lakes, he discovered his passion for working with kids through coaching many youth sports teams. In fact, Mr. V. says the best part of his job is the kids. According to him, the most challenging part of his job is not being able to help all his students all the time.
Ideally, Mr. V. would have wanted to teach music or something in the humanities field, but he is happy teaching math because that was the subject he knows the most information about. Mr. V. thinks that education is a very important part of a students life. He believes that "Education is the basic right of each and every person and is unarguably the most powerful force in making the world a more equitable place." He also expects students to be able to give him the opportunity to earn their trust in him through teaching.
One of the things Mr. V. appreciates the most from teaching is being able to share and learn from the people around him. "I have a great bunch of colleagues and administrators that seem to believe in me. I am very thankful for that," he said of what the Outstanding New Teacher award meant to him. Mr. V would the student body of South Lakes to know that he "believes that we have an amazing student body and I am here to help in anyway I can to make their high school experience better."