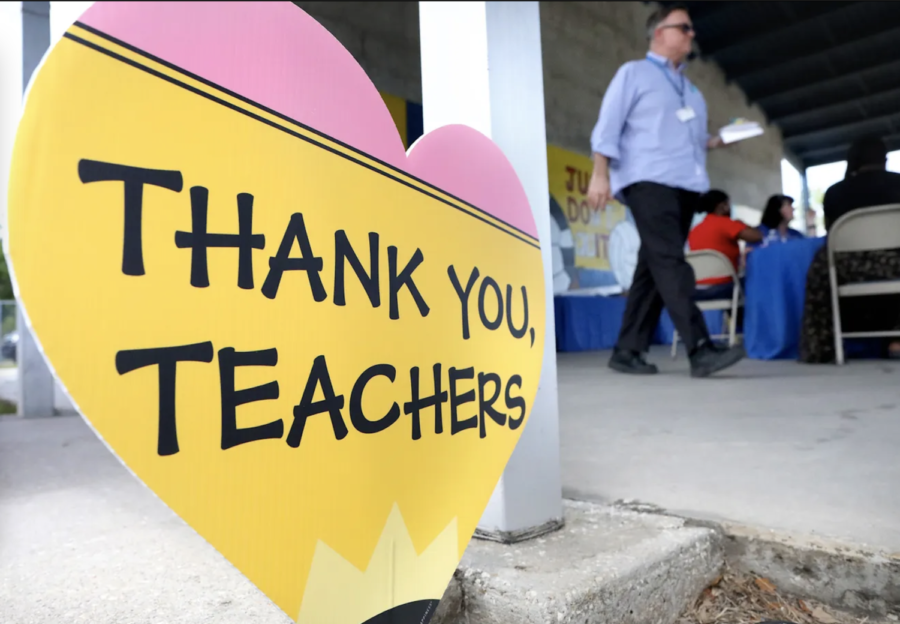 Without a doubt we can say that the 2020-2021 school year has been nothing short of unusual. Between an abrupt end to the 2019-2020 school year, and a hybrid start in early 2021, teachers have been working tirelessly to make sure their students are learning despite these challenges, and ultimately trying to encourage students to persevere.
Since 1984, The National PTA has designated one week (May 3 to 7) as a special time to honor and thank teachers for their endless hard work. Students, think about a teacher who has impacted your high school career, and designate some time to swing by their room or send them an email to thank them.
This year more than ever, teachers need to know that they are appreciated. Many teachers have felt helpless this year due to the lack of interaction. During virtual classes most student's do not turn on their cameras or mics so it is hard for teachers to recognize if the students are truly understanding the material or not.
If you are virtual I would recommend turning on your camera or mic sometime during teacher appreciation week instead of just replying in the chat. It will mean a lot more to them than you know!
This year, the South Lakes PTA is organizing a sign up genius for donations to celebrate the week! Due to COVID they cannot host their yearly luncheon. However, you can still help! Use the link to sign up to donate items such as candy, granola bars, juice, coffee, and gift cards!
Thank you teachers, we all appreciate and admire you!