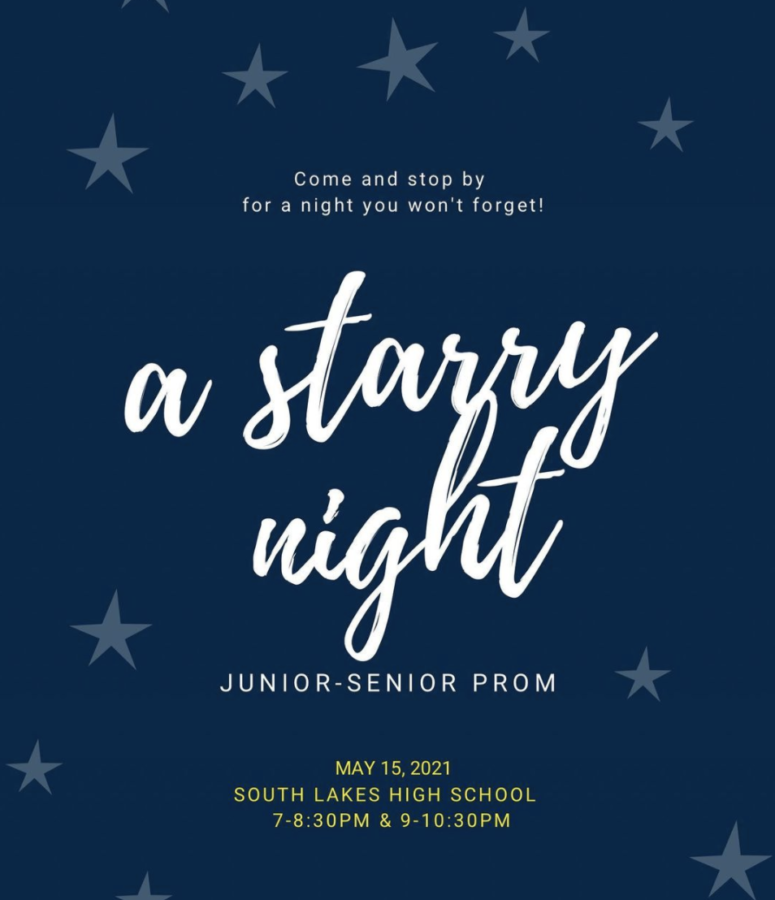 The word is out! South Lakes will be having its annual prom, on Saturday May 15 Due to COVID, the prom will not be held at a hotel per usual, it will be at our school in the parking lot!
Some think that since prom is at the school it "won't be fun" or it won't be the same. Although it will look different, that does not mean it won't be special. There will be a DJ with music, big tents outdoors, photo-ops, food and dessert. There has also been no change to the dress code from previous years (though no one will be turned away for not wearing formal attire).
The class of 2022 class council, along with Ms.Winter, Ms. Stiehl and class sponsors, Ms.Allen and Sgt. Handy, have worked together to plan this night. The '22 class council meet a couple times a week to discuss ideas, visions and plans to make it the best it can be.
Prom admission is also free of charge this year! You can sign up for one of two time slots on the Sign Up Genius. Slot one will be from 7-8:30 PM and slot two will be 9-10:30 PM.
Only students who attend South Lakes are permitted to attend due to contact tracing and Covid. You must also wear a mask!
Can't wait to see you all there!