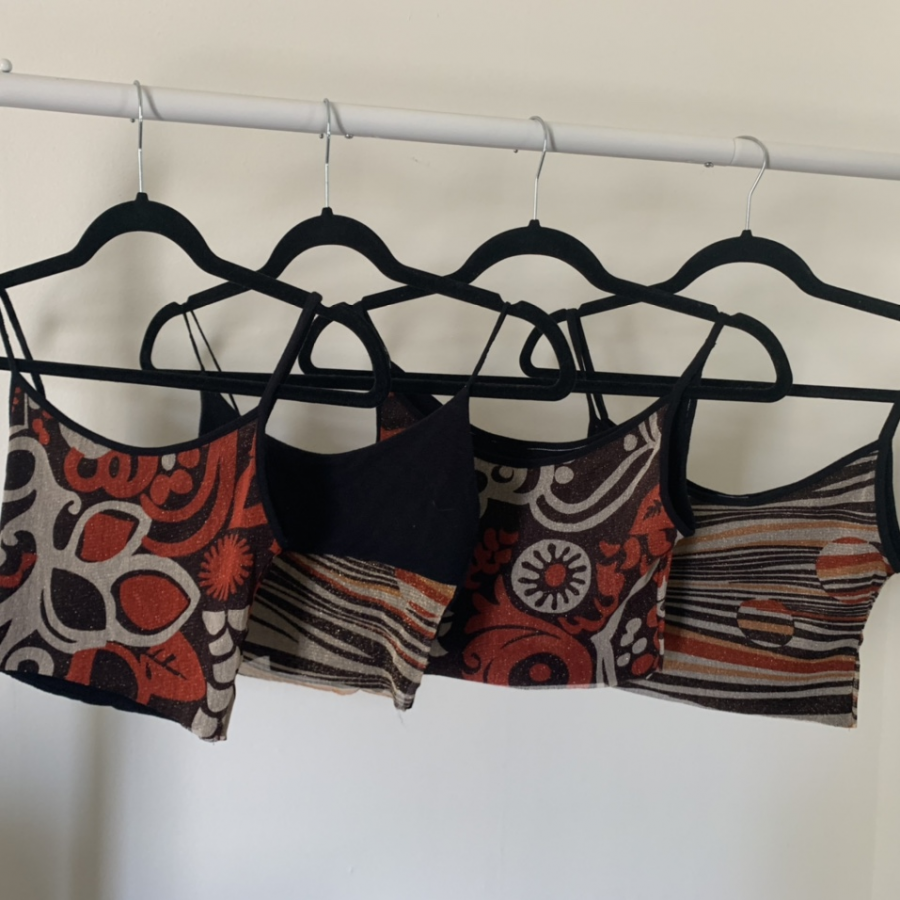 Are you looking for cute new tops that are unique and versatile? Well, look no further than Visions Clothing, a brand created by South Lakes senior Sophia Feldman. Feldman began sewing when she was seven years old after her grandma purchased a sewing machine for her. "Back then, I only made pillows and then stopped for a while. When the pandemic hit I decided to really learn how to sew," says Sophia. "It was definitely hard to get my name out there when I first began. I started off with custom order corsets". Feldman continues to describe the acceleration of her journey, adding that the clothing market app Depop "kickstarted everything" as a result of one of her posts reaching the recommended page, and promoting the sale of multiple items "promotion became a lot easier after that" she recalls. Further, she states, "I've done an Instagram ad and had a couple of small influencers promote my business as well".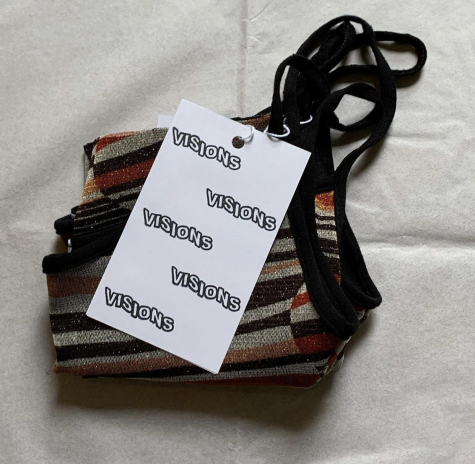 Keeping up with running a business while also dealing with school and outside activities, especially as a senior with a lot going on, seems very daunting. Feldman elaborates on her experience: "When the orders for corsets picked up, it was hard to manage and I had to stop taking orders. But now I do drops, so I create my stock before I release it," says Sophia.
The aspiring entrepreneur has many sources of inspiration that impact her designs. "I'm inspired by a few small businesses that also make their clothing by hand." She also adds that other online platforms such as TikTok and Pinterest have given her creative ideas, but ultimately, she is the creative force behind her company. "I design all the clothing I make myself, but I've had a few custom orders replicating images customers have sent me". Her artistic process is unique. She notes that "I'm mostly inspired by the fabric, and then later decide what to do for the shape of the design".
Her advice for young entrepreneurs like herself is to "start making what you'd like to see, try to sell a few items, and learn from that." Sophia is a smart and hardworking girl whom people can learn from. I can't wait to see how her business grows!
Be sure to keep your eyes open for new releases from Visions Clothing. Follow their Instagram @visionssclothing