Social Media: Explained!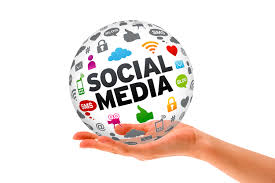 Hang on for a minute...we're trying to find some more stories you might like.
How does social media work? Which platforms do what? What platforms do you want? Hopefully, this article will help those interested in figuring out what social media applications to get. First up, Twitter. What is Twitter? Twitter is a social media app where you can post updates up to 140 characters. Each post is called a "tweet". It's mostly for posting updates, looking at funny memes, voicing your opinion, or just retweeting.  Retweeting is basically when you share someone else's tweet with everyone you follow.
Next is instagam. Instagram is a social media app where you can post photos. Photos for fun or from special occasions, Instagram is where you can post them exclusively. Once you've posted, your followers can like or comment on them. Some people like to post random things and some reserve posting for only the most special occasions. For the instagrammers who want to make their profiles "aesthetically pleasing" also have themes on their instagram. A theme is simply having some form of relation between each of your photos. Filtering them to have the same filter, making them all have the same color, whatever it is to give it a pleasing look.
One of the most confusing social media app is Snapchat. Snapchat is a form of messaging where you send pictures or videos instead of texts. Each video has a limit of 10 seconds and whatever you send disappears after it has been viewed unless you post it on your story. Your story is when you put your photo/video up so all your friends or contacts can see it. The photo is up for 24 hours and then disappears. There are also fun filters you can use to make funny pictures and as of recently, snapchat groupchat. The same idea as sending things to one person, but instead it is a group of people communicating.
 Facebook is fairly simple. You post photos and share articles. It is best for those who just want to see what others are up to and let people know what they are up to. It could be considered the social media for beginners and the most basic form of social media, so if you are someone who doesn't know the ropes around technology but want to know what's happening with your friends, Facebook is a great start.