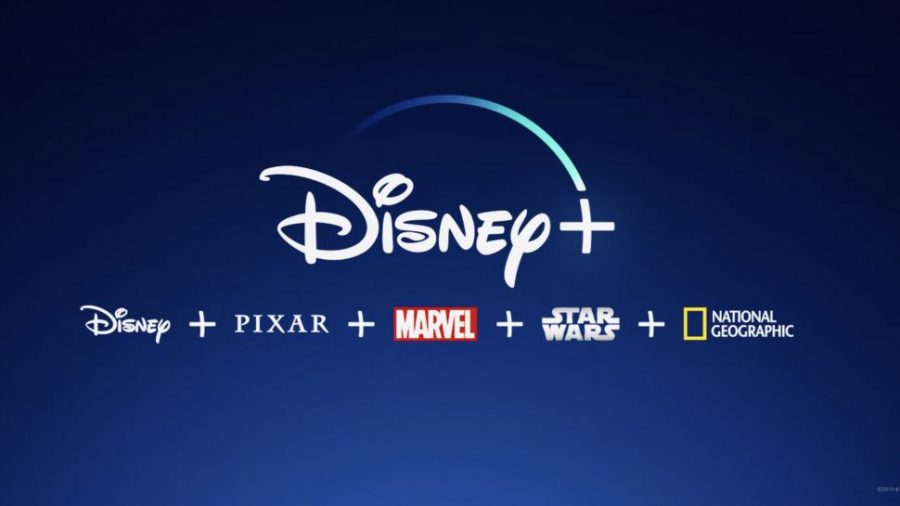 On November 12, Disney broke the internet by releasing their long awaited streaming platform, Disney Plus. Just hours after releasing the app they were already experiencing issues due to high demand, and within the first few days over ten million people had signed up. The service includes old throwbacks like "Lizzy Mcguire," "That's so Raven," "Hannah Montana," "Suite Life on Deck" and many more. It also features content from Disney's biggest properties like Pixar, Marvel, Star Wars, National Geographic, and 20th Century Fox. In the first year, they're slated to release over 25 original series and ten original movies, documentaries and specials. Some of these originals include "High School Musical: The Musical: The Series," "The Falcon and the Winter Soldier" and "Encore!" One of the largest originals being "The Mandalorian," a series set in the "Star Wars" universe about a bounty-hunting gunfighter that takes place five years after the events in The Return of the Jedi. It's reported budget per episode is nearly $15 million, which was the entire cost of the entire final season of "Game of Thrones"
"The launch of Disney Plus is a historic moment for our company that marks a new era of innovation and creativity," Disney CEO Bob Iger said in a release marking the service's rollout.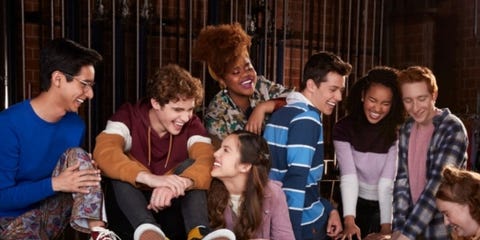 Although Disney only announced entering the streaming world on August 6, 2019, it seems like Disney has been planning this for at least a year, because they didn't renew their deal with Netflix, their biggest rival. This means Disney will completely disappear from Netflix by the end of 2019. This makes Disney Plus the only place to watch anything Disney-related. It also seems like Disney is targeting Netflix with their marketing of their "no tiers" service. Netflix has three tiers with increasing prices through each tier. Disney Plus doesn't have any tiers, you can pay seven dollars a month or 70 dollars for a full year and gain full access and unlimited streaming. This is not stopping Netflix. They have since announced their multi-year deal with Nickelodeon to "produce original animated feature films and television series, based both on the Nickelodeon library of characters as well as all-new IP." This explains the reason many Nickelodeon shows and movies have popped up on Netflix. Nickelodeon has even revealed they're making a "SpongeBob Squarepants" spinoff for Netflix that is a music-based project centered around Squidward. This isn't the first time Nickelodeon and Netflix have worked together though. In 2009, Nickelodeon licensed "SpongeBob" and "Dora" to Netflix, when streaming was still in its infancy. Then in 2013, when ratings for "SpongeBob" had gone down, Nickelodeon pulled away. They made a new deal a couple years ago to supply the service with original content based on "Teenage Mutant Ninja Turtles" and "Loud House." Brian Robbins, Nickelodeon's president, said in a news release that their "next step forward is to keep expanding beyond linear platforms, and our broader content partnership with Netflix is a key path toward that goal."
Another large streaming platform, Hulu, was originally owned by four parent companies up until March of this year, when Disney decided to buy the part they didn't already ownThis gives Disney full control of the platform and allows them to do a bundle deal. The bundle deal allows buyers to get Disney Plus, Hulu and ESPN Plus all for $13 a month. Hulu is where Disney is going to stream more adult oriented material like a new Marvel animated series, as Disney Plus will not contain any inappropriate content. Other than that, Hulu will stay the same, continuing to stream content from three of the broadcast networks along with their original series. Disney also bought 21st Century Fox in March of this year. Starting in March of 2020, Hulu will become the official streaming home for FX network.
While Disney has received an overwhelming amount of support and love for the platform, they have also had some people questioning what this means for the future of creativity and film. The Washington Post said, "The most powerful force in American culture right now is nostalgia, and no one can sell viewers more nostalgia than Disney. The result may be a comforting, reliable bundle for consumers. But Disney's very dominion over old classics may make it more difficult for artists to create new ones." They also claimed, "This backward-looking approach isn't just bad for consumers, who are encouraged to confine themselves for the familiar and safe. Eventually, it will be bad for the Walt Disney Co., too."
With buying Hulu and 21st Century Fox and ending their Netflix deal, it's clear that Disney has intentions to take over the streaming world. It will be interesting to see where this goes and what the future of film will hold.