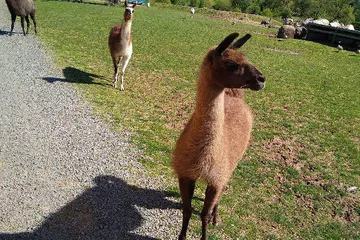 Everyone is having to modify their businesses because of the coronavirus and it is interesting to see how clever companies can be. One of the most interesting modifications is what many smaller zoos are doing nationwide. Many of them are doing a drive-through zoo. Roer's Zoofari is among the many companies that implemented this idea.
Roer's Zoofari is a zoo/safari in Reston, Virginia. They originally would have safari rides where customers could see various animals and also a traditional zoo. Since they are not able to open their zoo, they have begun to offer a drive-through zoo. Customers can stay in their cars and drive across the safari route while obeying social distancing rules. They are able to see animals such as bison, llamas, deer and more.
It costs $10 per person and you have to schedule a time to go on the drive. It takes about 30 minutes to complete the safari and you can enjoy all of the fun adventures of a zoo all from the comfort of your own car!