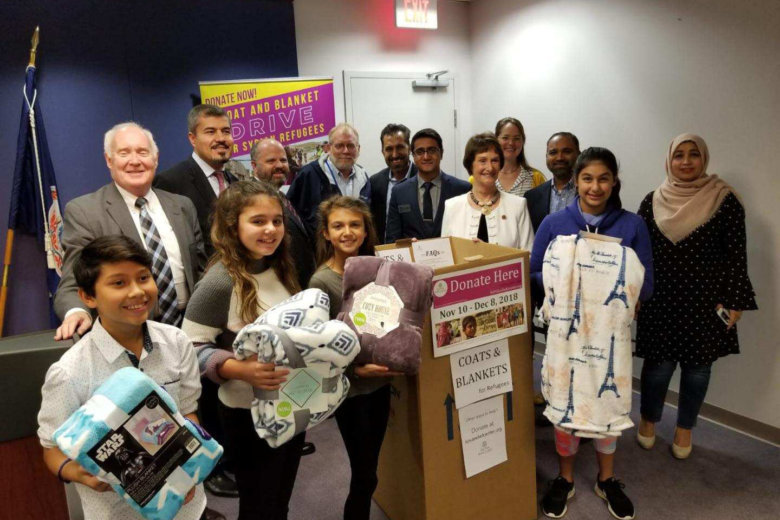 Photo courtesy NOVA Relief Center
For the sixth year in a row, Northern Virginia is putting on its annual, month-long blanket and coat drive to help Syrian refugees facing a cold winter in refugee camps.The drive is organized by the NOVA Relief Center, an organization that is dedicated to improving the quality of life for refugees.
"Over the past few years that we've been holding this drive, Northern Virginia has sent over 100,000 blankets and coats to Syrian refugees, abroad," Sharon Bulova, chairman of the Fairfax County Board of Supervisors said.
The office of the United Nations High Commissioner for Refugees has estimated 5.6 million people to have fled Syria since the Syrian Civil War started in 2011. Many are searching for a safe place in Lebanon, Turkey, and Jordan, and millions more have been displaced from their Syrian homes.
"We want to encourage everybody who can to bring out donations to any of the number of locations," Martin Nohe, a member of the Prince William County Board of Supervisors said, "Understand that the donations of coats and blankets you make to this drive are going to directly help those individuals who are most in need of help," he added.
The coat and blanket drive will go on until December 8. If you would like to donate check out http://novareliefcenter.org/drop-off-locations/ to find a donation center near you.