Class of 2011 choose senior, faculty speaker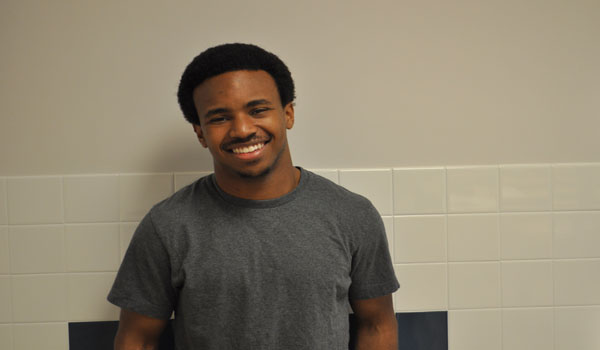 Charlotte Smith, staff writer
June 7, 2011
While many of his classmates are looking toward the future, senior Justin Williams is forced to reflect. Williams has recently received a very big honor-he has been chosen to represent the South Lakes Class of 2011 as their student speaker for graduation.
"The senior class had a vote and all my peers voted," said Williams. "It was narrowed down to five candidates, then there was a second vote and I won the majority. It was close. I only won by three votes or something."
Williams feels very grateful to be chosen by his peers, especially with the amount of competition in a class of over three hundred.
 "I feel very blessed and thankful I left a big enough mark on people around me," said Williams. "I feel very privileged that I left that impact on people."
Although Williams has plans to attend the University of Wisconsin at Madison in the fall, he plans to spend his summer enjoying the time he has left with his fellow classmates.
"I will really miss the characters we have in our class," said Williams. "The people are so genuine. People are open with each other. I will also miss the diversity we have here and the spirit of our class."
Williams has had one month to prepare his speech and is maintaining confidentiality.
"My speech is a secret," said Williams. "I am working with one teacher as a mentor, but I'm not even telling my parents or friends. I want it to be original and unique to my class, with no influences."
The faculty speaker at graduation is history teacher Jim Wagner, an honor also chosen by the seniors.
"I had Mr. Wagner junior year," said Williams. "He was an absolutely phenomenal teacher. I am excited to hear what he has to say. He is uplifting and fun. It will mean something to every graduate that day."