Seahawks raise money for cancer research through AMYazing race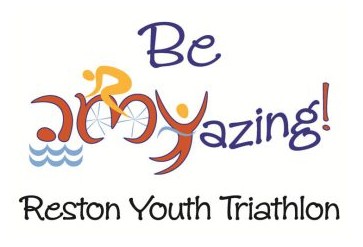 Many members of the South Lakes community woke up at the crack of dawn today to facilitate the fourth annual Be Amyazing Reston Youth Triathlon and cheer on competitors.
Seniors Hannah Becker, Kacey Hirshfeld, Olivia Wolfe started the triathlon to honor their athletic Hunters Woods Elementary School classmate, Amy Boyle, who lost her battle with brain cancer in 2008.  They donate the proceeds to The Childhood Brain Tumor Foundation.
Amy Boyle's father, Mike Boyle, kicked off the event with a speech encouraging participants to smile and have fun at the triathlon. Freshman Joseph Letteri played the Star Spangled Banner on his violin, and the Super D's team got in the water first.
The triathletes swam in the Ridge Heights pool, biked near South Lakes High School, and ran on paths, completing the race on the South Lakes track. They celebrated with snow cones, cupcakes, face painting, moon bounces, and a raffle prize drawing in the football stadium.
Leave a Comment