Why Donald Trump?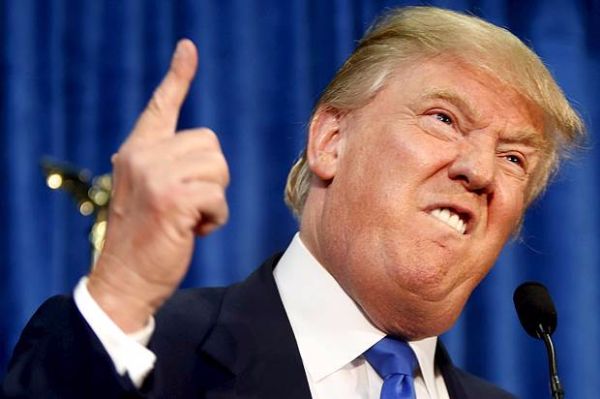 Hang on for a minute...we're trying to find some more stories you might like.
The election is over, and the President elect – Donald Trump has faced a lot of criticism for his comments about immigration and the muslim ban, which leaves many wondering- what made America vote for Trump? So we went out and asked Trump supporters and we got some surprising answers.
His raw, crude words
Politicians have a habit of sugar coating their words. They make promises they don't mean, and people like that Donald Trump can stand up and says what he means without any distortions from the speech editors. People like that he is a man who speaks his mind and not what others want him too. This won over the people who are bothered by the government's closely prepared statements. It won over the people who want the truth from their leaders and not sugar coated truth. People feel that they can trust a man, who speaks what he feels without the fear of criticism.
His career
Trump has been a businessman all of his life, and a successful one, with a net worth of $3.7 billion. US has national debt of almost $18 billion, and the people who back Trump believe that he has the mind to help lift this debt off our economy, while also growing our gdp. He has the knack and the track record for succeeding on the business front, and people believe he will mirror this success in his political career.
His policies
His interests align with those of the conservatives, with his pro-life stance, his plan to lower taxes on everyone, and his strict immigration policies. Another issue that generated a lot of support for Trump was the promise to repeal the Obamacare. The sustenance of Obamacare needed to put on extra taxes on the people, extra operation costs to businesses that did not provide health insurance. His promises to fix all that is wrong with America and make America great again gives people hope to have faith in our country.
The American people have spoken. They have chosen their 45th president, and we as proud citizens need to respect this decision, and give our president elect a chance to prove his worth.