NATIONAL VOTER REGISTRATION DAY: How to and why you should vote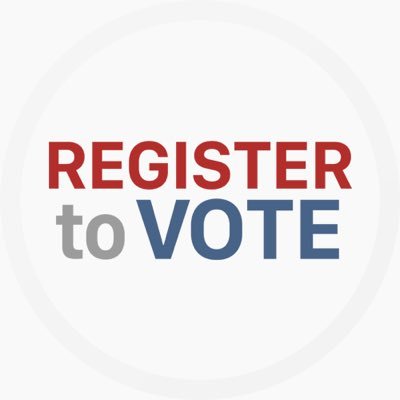 Hang on for a minute...we're trying to find some more stories you might like.
Over the past year, teenagers have become more and more involved in politics and activism. While marching, protests, and contacting our representatives is incredibly important and helpful, there is only one thing that can make the biggest impact: voting. Millenials and gen-z, your generations have the most voters of any generation. If you vote it will matter. Here are your steps on how to vote.
REGISTRATION CLOSES OCT. 15

THE NEXT ELECTION IS NOV. 6th
Before you vote make sure…
You are Virginia resident.

You are a U.S. citizen

You are 18 years old on or before the date of the next general election.

You are not registered or planning to vote in another state.

You have NOT been

Judged to be mentally incompetent by a circuit court, unless your rights have been restored by the circuit court.

Convicted of a felony, unless your rights have been restored. – Check the Secretary of the Commonwealth

website

to find out how to restore your rights
REGISTER TO VOTE!
The easiest way to vote is to

text REGISTER to 644-33

You

cannot

vote if you don't register

The deadline is October 15th!

"Virginia offers online voter registration. You can register to vote by mail in Virginia by printing a copy of the National Voter Registration Form, filling it out, and mailing it to your local election office. You can also register to vote in person if you prefer."

You can check to make sure you're registered at

www.elections.virginia.gov/citizen-portal

​
Educate yourself on candidates
Who you should vote for if you support GUN CONTROL, WOMEN'S RIGHTS, and LEFT leaning policies

Tim Kaine (Senate)

Jennifer Wexton (10th District)

Connolly (11th District)
Who you should vote for if you support RIGHT leaning policies

Corey Stewart (Senate)

A WARNING ABOUT NEO-NAZI COREY STEWART:
Corey Stewart is an unabashed neo-nazi, he is vehemently anti-semitic and racist, refuses to tear down confederate statues, helped support the "Unite The Right Rally" in Charlottesville, is backed by the KKK, waves the confederate flag, hates "yankees" (northerners) and is a "proud southerner" despite the fact he is from Minnesota.
Barbara Comstock (10th district)

Jeff Dove (11th district)
Vote!

About the Writer
Helen Ehrlich, News Editor
Helen is news editor and assistant to the editor in chief. She is a staff writer for Affinity Magazine, and attends NVWP. She enjoys politics, activism...