New CAVA restaurant opens in Tysons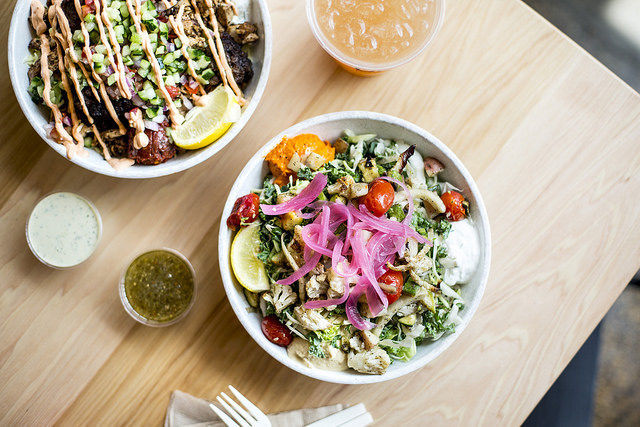 Jordan Anderson, staff writer
November 5, 2018
You may be familiar with the growing restaurant CAVA. Many customers rave over its healthy salad options and its seasonal menu.
Luckily, The Mediterranean restaurant just opened a new location in Tysons on October 22nd. This new location will be CAVA's 23rd restaurant in Virginia and 69th nationwide! CAVA has become wildly popular and customers have long awaited the additional building.
"I can't wait to try it because I love Mediterranean food and CAVA is my favorite restaurant," commented Sydney Anderson, a South Lakes student.
At 10:45 a.m, CAVA awarded a free meal to the first 150 guests in line at the new location. City Blossoms, CAVA's nonprofit partner, will receive the profits as a donation.
The new spot is located at Pike 7 Plaza (8409 Leesburg Pike, Vienna) across from honeygrowTM.