Live frog found in CAVA salad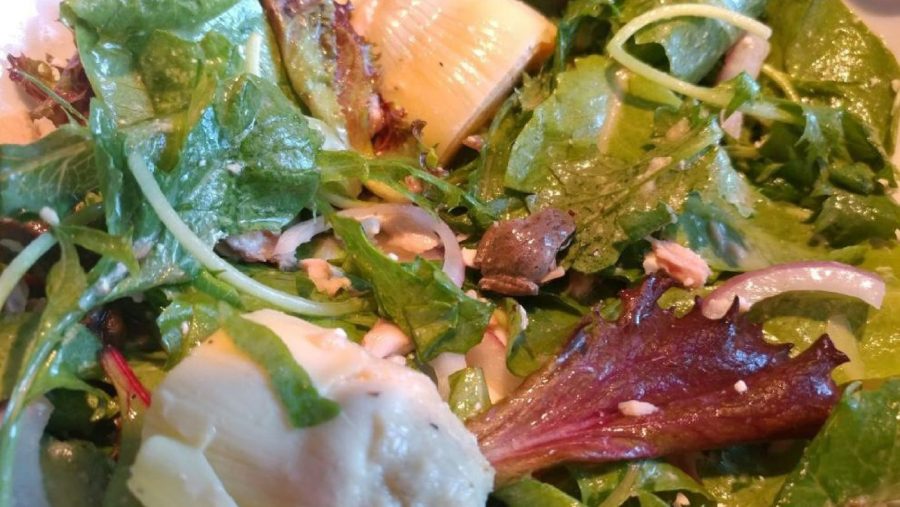 Jordan Anderson, staff writer
December 10, 2018
Shredded romaine, pickled onions, diced cucumbers, and a frog – sounds like a healthy choice of salad toppings.
Upon returning home from a D.C. CAVA restaurant, American University student Naomi Stahl peered through the clear lid of her to-go container and found a frog crawling over her salad. She immediately called her boyfriend for help.
Stahl explained that "[the frog] was jumping all around the bowl" and that "its legs were really long."
Luckily, the frog was not harmed and was released into a wooded area by her apartment.
"We sincerely apologize for this incident as it does not live up to the quality or the standards we want and will be working with our team members to reinforce our standards to ensure this does not happen in the future," said CAVA's chief operating officer, Dan Jones, in response to the incident.