James Harden in conversation for offensive GOAT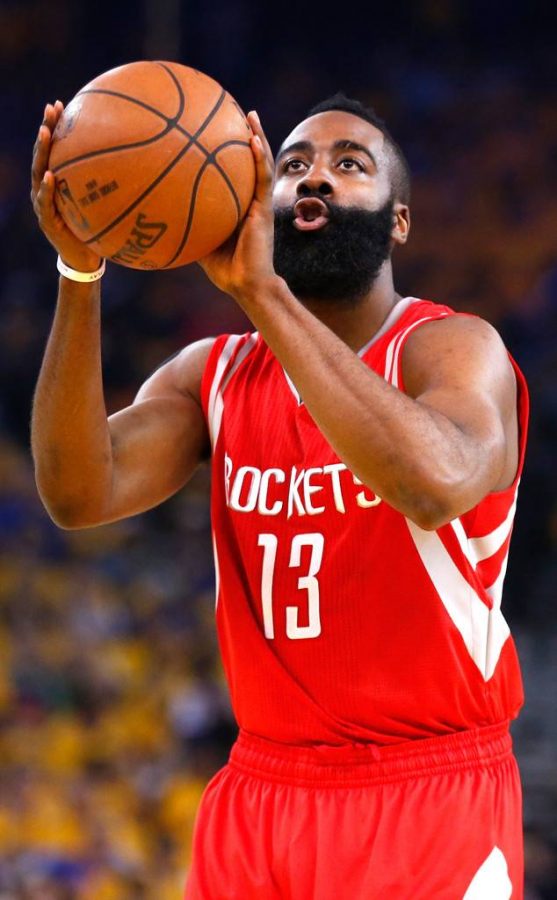 Joseph Brotemarkle, staff writer
January 13, 2019
James Harden, star guard for the Houston Rockets, is now considered by some as the "Greatest of All Time" (GOAT) amongst basketball offensive players. Harden is averaging 34 points and 9 assists per game this season. A big game changer this season was having all-star point guard Chris Paul – which means that teams can't focus on just covering Harden.
Fans, like SLHS freshman Sean Caceres, aren't convinced that Harden is the GOAT. Caceres thinks that Harden has not yet proven himself the greatest of all time because has not played long enough to be considered a GOAT.
Many of his fans believe that Harden has lived up to the name because of his scoring records and versatility on offense. Some are actually comparing Harden to Michael Jordan.
Whether you agree or disagree that James Harden is the greatest offensive player in basketball, you have to look at the facts. Harden is currently the highest scoring player in the NBA, and if he keeps it up, he will likely go down as one of the greatest scorers of all time.