Amazon's HQ2 impact on NOVA schools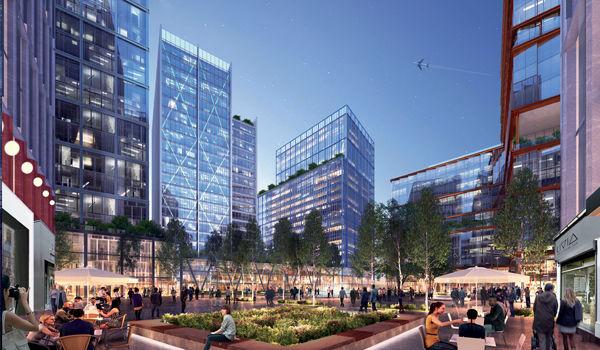 In November, Amazon announced that Northern Virginia would serve as the location of their latest head offices, nicknamed "HQ2." With the construction of HQ2, new families and students will be moving into the Northern Virginia region, reshaping the educational system of the area as we know it.
As Amazon toured the country, surveying states' capabilities and accommodations, they focused on education as a main priority. They wanted strong local colleges from which they can recruit, making Virginia and DC's many state universities and colleges incredibly attractive. Amazon also wanted strong local schools for employees' children, through which they can groom the next generation of Amazon employees. Thus, Northern Virginia was selected as the perfect place.
Northern Virginia's schools are placing emphasis on STEM. Amazon is encouraging this initiative, and the state has continued to pour $25 million worth of funding into providing STEM education to teachers and revamping the state's current program. When Amazon received the state's proposal, Governor Northam promised it, "includes investments to double Virginia's tech talent pipeline." Amazon, which committed $50 million to boost computer science education, also promised to build a new school near Crystal City to combat already prevalent overcrowding in the area's schools. Amazon has paired up with a company, Edhesive, to improve course offerings in computer science. They've also launched the Amazon Future Engineer Pathway, a program that provides a pathway from "kindergarten to career."
Virginia's schools will change at a collegiate level, as both Virginia Tech and George Mason University will begin construction on programs they promised Amazon. Virginia Tech will build a $1 billion, 1 million-square-foot, technology-focused "Innovation Campus" in Northern Virginia near HQ2. George Mason will be opening a "School of Computing" focused on digitalization, which will double its undergrad population and increase the student population enrolled in Mason's Master's-level computing programs from 1,100 to 5,000.
With the location of HQ2 in the area, children of Amazon employees will begin to flood NOVA schools and local STEM programs will thrive. Meanwhile, the question of whether Amazon's presence will benefit Northern Virginia or intensify the area's competitive culture, remains unanswered.
About the Contributor
Helen Ehrlich, Editor-In-Chief
Helen is News Editor, Editor-In-Chief, founder and manager of the broadcasting department. She is the head manager of the Sentinel's social media. She...