Why Stores are Leaving Reston Town Center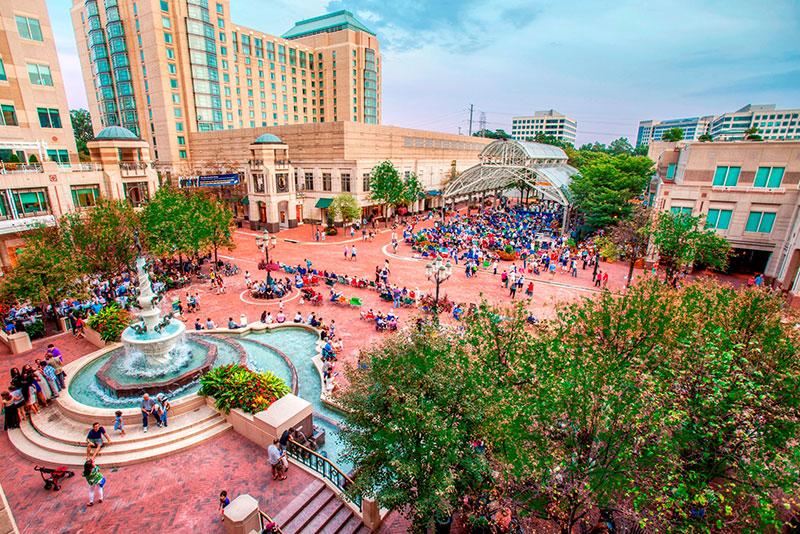 Businesses in Reston Town Center (RTC) are closing, and by the plenty. The businesses that have closed, or are going to close soon, are: Hen Penny, Dawn Baby Price, Obi Sushi Japanese Bistro, Edibles Incredible Desserts, The Bike Lane, Red Velvet Cupcakery, Busara Thai Restaurant, Appalachian Spring, Neyla Mediterranean Bistro and even Panera.
Many of these businesses have been running for over a decade, only to suddenly not be able to finish out the month and these stores/restaurants are not happy. A big problem for businesses is that people are not willing to pay for parking in Reston Town Center. The Boston parking system was put into RTC back in 2017, and to this day people are still boycotting. These people believe that a sandwich from Panera or a cupcake from Red Velvet Cupcakery is not worth paying for parking on top of their purchases, especially when the food/groceries are already so expensive.
Aaron Gordon, the owner of the Red Velvet Cupcakery in RTC told "Reston Now" that his decision to close his shop was partly due to the new parking structure. The employees at Busara Thai Restaurant and at Obi Sushi Japanese Bistro agree that the paid parking drove customers away. Appalachian Spring told Reston now that customer traffic has gone way down and that his customers have been complaining about having to pay to park.
Theses businesses who have been working for years are suffering because of the parking system, and if nothing changes soon there might not be a Reston Town Center left.
About the Contributor
Mary Kathryn McNicoll, Staff Writer
Mary Kathryn is currently a freshman at south lakes high school. She is a staff writer for the sentinel. She likes to play basketball and really enjoys...