Reusable water bottles to be distributed this spring
South Lakes is putting the "green" in green and blue.
This spring every student will be receiving a metal water bottle with a custom design created by a fellow Seahawk in an effort to go green. South Lakes donors and the environmental club aim to reduce plastic waste and promote the idea of reusing.
Donors are providing the money for additional water bottle filling stations along with the metal bottles. Those who donated want to keep their names confidential in order to keep the focus on the cause, but junior Zea Nims has become involved in this project because her grandparents are donating the money to fuel this project.
"I've always been into being eco-friendly and incorporating changes with my family, and I guess I have made an impact on them…We want everyone to be a part of this 'going green' movement," Nims shared.
The first step of the 'going green' project is the implementation of five new water bottle refill stations. After that, the distribution of water bottles will begin, which will likely be handled by Leadership. Nims said that this project is not a short term project. They plan to give water bottles to each upcoming class of freshmen as a welcome gift.
Further down the line, water bottle refill stations will hopefully be implemented in the stadium by concessions and practice fields. In addition to the water bottles, the project might include the production of green bandanas, as well as buttons and pins that say 'go green.' Those in charge of the project hope to partner with a few sticker companies to make stickers to customize the new water bottles.
Due to the innovative and progressive nature of this project, South Lakes will be making strides toward a greener community and changing the county forever. Nims hopes that the project will get started no later than this spring. The last step before the start of the project is the approval from Fairfax County. "We are hoping to be the spearhead for change in Fairfax County," Nims said.
About the Writer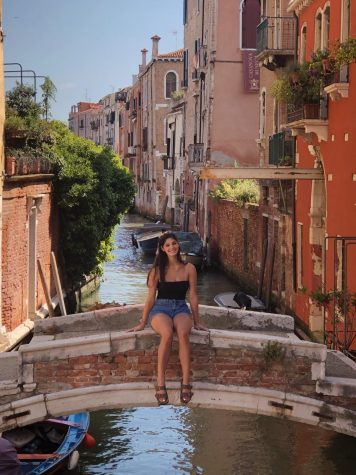 Maddy McFarlin, Entertainment Co Editor
Maddy is a senior in High School and is also a part of the South Lakes Dance Team! This is her fourth year in journalism and she is so excited to be writing...