Kobe Bryant's legacy
There is a saying that goes: "Heroes get remembered, but legends never die." Over the past few days, that saying has held true more than ever. Kobe Bryant (41), retired basketball player who shaped the game of basketball and the world itself with his brand, tragically passed away in a helicopter accident along with 8 other people, one of them being his daughter Gianna Bryant (13). This tragedy was completely unexpected because the very night before, Bryant was sitting courtside watching LeBron James pass him on the all-time scoring list in Bryant's hometown of Philadelphia.
Those are the facts about what happened. Bryant was killed in a helicopter accident. The aftermath was something unseen, in not just sports, but societal culture. Before talking about the response from everyone, it might be easier to consider his impact on the world. Kobe Bryant was drafted by the Charlotte Hornets with the 13th overall pick straight out of Lower Merion High School. He was immediately traded to the Los Angeles Lakers and played there his entire career spanning 20 seasons. He amasses 5 championships, including three in a row at one point. He won two gold medals in the Olympics with Team USA and used that stage to inspire fans across the globe. His signature shoes are worn by people from New York all the way to the Philippines and everywhere in between. He reached so many people, near and far, that is certain.
The response from the public it was incredible. Within seconds, mere seconds, of the news being reported, people were posting on social media to express their sadness and anguish regarding the news. The hashtag #ripkobe was trending within 20 minutes, becoming the most tweeted hashtag for 24 hours straight. Athletes across sports, not just basketball, talked about how Bryant shaped them with his "Mamba Mentality," stemming from his nickname "The Black Mamba." This mentality is about working so hard, that one can't work anymore. This state of mind evolved into a brand and a characteristic for Bryant. People began to gather outside of Staples Center, where Bryant played for the Lakers, to mourn his tragic death. The NBA was forced to cancel the Lakers' game on Tuesday night vs. the Los Angeles Clippers.
Unlike when legendary athletes pass away from old age, Bryant's situation is unique in the sense that it was 100% a random tragedy. NBA teams that played Monday and Tuesday night honored Bryant by wearing #24 and #8 jerseys (Bryant's numbers during his career). Many teams have said they would like to retire those numbers, even though Bryant never played for them. His talent was unrivaled, as was his work ethic. These are the things that separate him from others before him. He is known by Kobe. Just Kobe. People who go by their first name should speak for themselves as far importance. Kobe was in a class of his own while in the league. Now, he is gone, but never, ever forgotten.
About the Contributor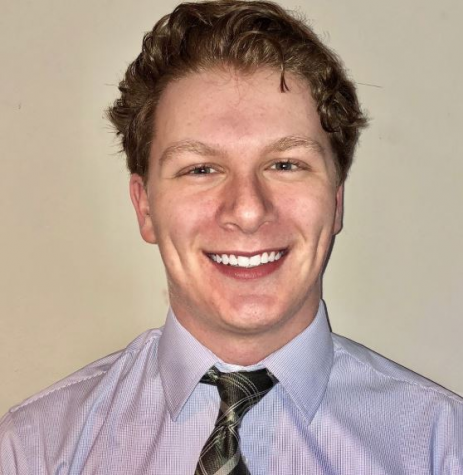 Marc Goldstein, Assistant Editor in Chief & Sports Editor
Marc is a junior this year at South Lakes High School. He is in his third year on staff, and this year, he will be serving as the Assistant Editor in Chief....