Man dies in the Virginia ICE facility with the U.S.' largest coronavirus outbreak
A 72-year-old Canadian man died while in U.S. Immigration and Customs Enforcement (ICE) custody at the Immigration Center of America (ICA) detention center in Farmville, Virginia. The privately run center has the United States' largest outbreak inside of an immigration detention center, with 315 cases out of 360 of those being held. That means almost 90% of those being held in the facility tested positive. 26 staff members also tested positive.
James Hill was held for about three months in the detention center, before he passed away in a Lynchburg hospital. Hill was scheduled to be deported on July 9, 2020, but contracted the virus in the facility. He had served a year-long sentence for writing oxycontin prescriptions without seeing patients as a doctor in Louisiana, and was being deported back to Canada, as he was originally from Richmond Hill, Ontario.
Hill was bunked in a room with about 80 other men. 74 detainees, 51 of whom later tested positive, were moved from Florida and Arizona, to Farmville at the same time Hill stayed there. None of the 74 transported men were quarantined. Hill was sent to Virginia in April, when the virus first presented at the facility, but his deportation was delayed due to complications within the system.
In a letter to Immigration Centers of America, Representative Bennie Thompson from Mississippi stated that the detainees have reported being "pepper sprayed and fired at with a 'noise-distracting round'" after protesting the facility's handling of the virus. Rep. Thompson wrote, "This is dangerous, as the use of irritants such as pepper spray can induce coughing, increasing a person's chance of catching a respiratory illness such as COVID."
17 people have died in ICE custody, almost hitting the record of 19 from 2006. While the Immigration Center of America detention center in Farmville is an adult detention center, a judge had ruled that children had to be released from detention centers due to the pandemic.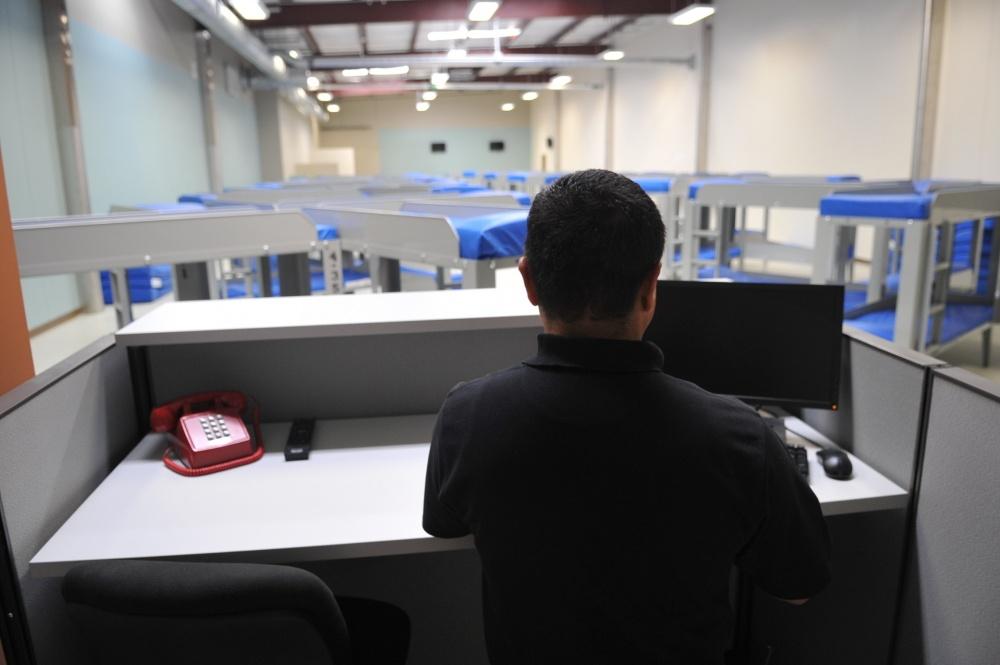 This is not the first time there have been issues that ICA detention center. There have been a number of accusations of abuse, including a rampant issue with the mumps and chicken pox, withholding healthcare and isolating prisoners. Emails leaked in 2019 revealed the way the private company has moved the money from the government. ICE pays the center $120 per day for each person held at Farmville, and then $28 per person when they hold over 500. The town does not mediate or involve itself in any transactions, but receives the funding and grants it to ICA. For example: In April of 2019, ICE payed ICA $2,069,258, and the town of Farmville collected $20,489 from that. They also received an inspection waiver in 2013, after a plumbing issue. This meant ICA did not have to meet the standard of having one toilet for every 12 men in the center. As of October 2017, the waiver was still in place. They delayed the work after it was estimated to cost $400,000, and take 30 days. Meaning, the plumbing issue was yet to be legally resolved and ICA has not had to comply with this rule for six years.
Senator Mark Warner and Tim Kaine have called for an intervention in the facility, asking the White House to deploy experts from the Center for Disease Control (CDC). The House Committee on Homeland Security requested records regarding an outbreak inside the detention center.
About the Contributor
Helen Ehrlich, Editor-In-Chief
Helen is News Editor, Editor-In-Chief, founder and manager of the broadcasting department. She is the head manager of the Sentinel's social media. She...