FCPS failure rates rise by 83%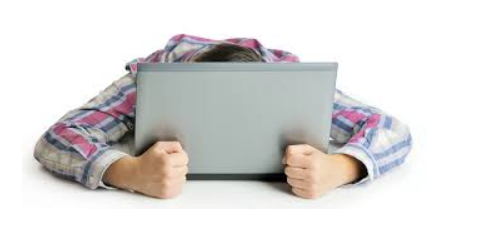 As Fairfax students continuously adapt to the new classroom environment, grades amongst middle and highschoolers have drastically declined. Students are feeling an emotional disconnect with their peers, teachers, and administrators. As motivation and morale hang low, Fairfax County acts to initiate new grading and mental health policies.
The Chief Academic Officer of the school system, Sloan Presidio, told WTOP that there has been "a large increase in percent of students earning ''F' grades". Middle schoolers alone have seen a 300% increase in failing grades in the first quarter of the 2020-21 school year compared to the first quarter of 2019 (NBC Washington).
Unfortunately, the uptick of underperformance is not unique to Fairfax County Public Schools, below average grades have been observed in counties both large and small across the country. Economically disadvantaged students and English learners are disproportionately affected by distance learning, with an increase of failing grades ranging from 100 to 111%. The matter brings to light the equity gaps within student populations that many have been unattentive to had there not been a pandemic.
As online circumstances have strained students' GPAs, Fairfax has a plan to combat the stress and demands of virtual education. After listening to the concerns of students and parents, the School Board will enact a modification to the grading scale when students return from winter break. Included in the changes, a 50% grade will be the lowest score earned, as it is less detrimental than a 0%. The minimum number of assignments required in the grade book, per quarter, will be reduced from 9 to 6.
As for students unable to progress with these adjustments, parent teacher conferences will be held in the family's native language. However, there is only so much a school system can do to soften the blow to gradebooks across the county.