TJHSST to change their admissions process – Students react & families sue
Thomas Jefferson High School for Science and Technology (TJHSST or TJ) is nationally accredited as one of the most prestigious high schools in the country, being ranked as the number one public high school in the United States. Located in what is practically South Lakes' backyard, TJ is part of Fairfax County Public Schools (FCPS). It's free, but you can only attend if you get past their long and stressful admissions process.
Along with multiple teacher recommendations and a $100 application fee, there are four stages, including a three and a half hour long test and a "problem solving essay," as well as prerequisites of taking Algebra 1 in eighth grade and having at least a 3.0 GPA in core classes.
Known mostly for its extreme competitiveness in and outside of the classroom, TJ has also been criticized for its lack of diversity. In a county like Fairfax, regarded for its many cultures, this has been an issue that has been swept under a rug for decades. That is, until this year's admission statistics for the Class of 2024 were posted by FCPS at the end of June. The results did not sit well with many: out of the 160 Black students who applied, the number of students accepted was "**TS," meaning the number was too small to report. According to FCPS, it means there were 10 or fewer students accepted. The number of Hispanic students was also strikingly low, charted at only 16. The school accepted 486 total students out of the 2,539 applicants for the 2020 school year, an 19% acceptance rate, up 2% from 2017.
These statistics striked a movement in an alumni Facebook group, formed in 2016, whose members jumped from 100 to more than 800 in mere days. The group has now divided up into seven committees to tackle racial issues at the school, and during the admissions process. Many of those alumni members rallied alongside angered parents and students outside of the campus to call for a change to admissions, demanding the process be made more fair and equal.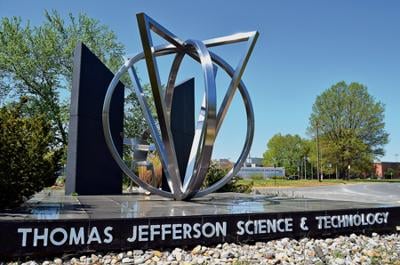 County superintendent Dr. Scott Brabrand also took offense to the results of the admissions statistics, stating "We have heard from many members of the TJ community — current and former — who have raised concerns about diversity at the school, TJ must reflect the diversity, equity and inclusiveness that is core to the mission and values of Fairfax County Public Schools."
TJ student, Rahel Selemon, who is currently a junior, shared her experience applying and attending the magnet school. She candidly revealed that it took time adjusting, saying, "Attending TJ as a Black woman was pretty difficult at first. Obviously there's this insecurity that comes with being part of that 1% and not seeing others that look like you. You tend to question whether you deserve to be here and whether or not you belong here. It's something that I was very conscious of for those first few months. It was really unfamiliar because I wasn't really aware and conscious about my race before this experience, it was important that I proved myself to my teachers and my peers and got respect from them. Once they got to know me as a student and a person, I usually got that respect but I know that because of who I am, I always have to go that extra mile to get that basic level of respect."
In September, the School Board approved a proposal by Braband for a merit lottery system. The new plan includes removing the application fee, assessment percentile ranking, teacher recommendations, and problem-solving essay. The school now requires a 3.5 core GPA, but maintains the same enrollment status in Algebra 1. In addition, applicants must submit paperwork proving residency, along with a revised Student Information Sheet to include a questionnaire and essay.
The main reason for eliminating the infamous test is its apparent unfairity, Dr. Brabrand took notice in the town hall that "some families spend anywhere from $10-15,000 on test prep" adding that "this is not the way to find talent" saying "there has to be a better way, and we are proposing a better way." Braband mentioned that there is diversity in the current pipeline going to TJ, but statistically applicants going to the semi finalist test stage of application, go from 7-8% economically disadvantaged to only 1-2%.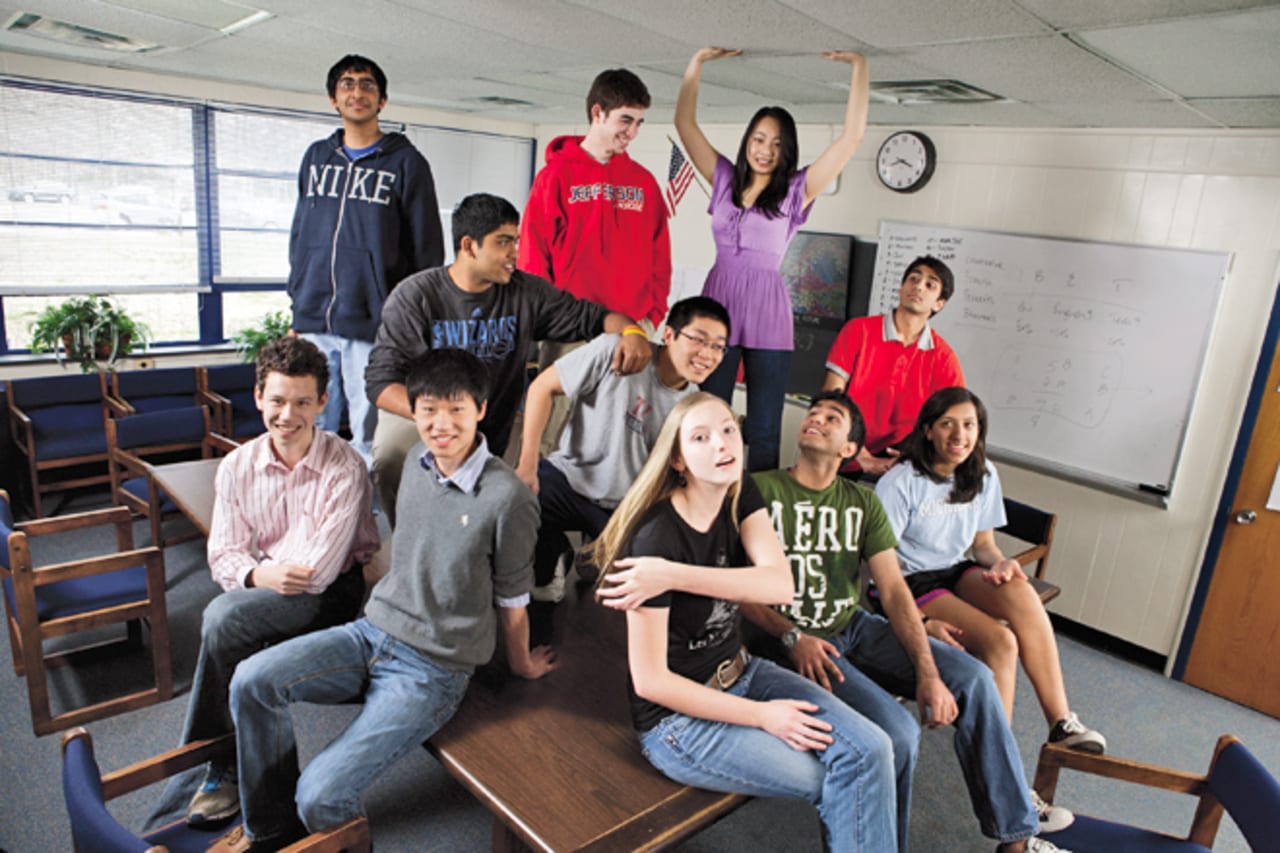 Although Dr. Brabrand and the School Board are painting this new lottery system as the perfect solution for equity, "the majority of TJ students don't agree with the change," according to TJ senior Tiffany Ji. "There have been countless memes, posts, anonymous vents, and arguments about it on Facebook," Ji said, adding that she thinks "the change is good temporarily for this year, considering there isn't a fair way to take the multiple choice test section." For the future she "wouldn't support a lottery." Ji agreed with the board that the fees should have been removed a long time ago but took notice that there needs to be "structural change beforehand," suggesting that "the test should be a more practical test of knowledge that you learn in middle school, instead of an SAT-like format," which will take out the need for TJ prep classes.
On the contrary though, Selemon doesn't think the test should be removed at all. She said, "Regardless of how pro-diversity I am, I do believe that TJ should remain a magnet school. A magnet school isn't required to represent the demographics of the county, and even if it should, an admissions change is not the way to do that." Selemon added that the prep classes are an "unintended consequence," and that the process itself is not racist or discriminatory, citing that there "are many outreach programs and institutions that anyone can take advantage of." Selemon theorized that many great candidates in the under-represented groups aren't being held back by the test, but by fear. "It could be because they fear stigmatization, being the only one that looks like them in all their classes. It can create an uncomfortable environment for a lot of kids and families. There's also the misconception that TJ is some magical, special private school or something like that. In a lot of ways, it's just your average FCPS high school."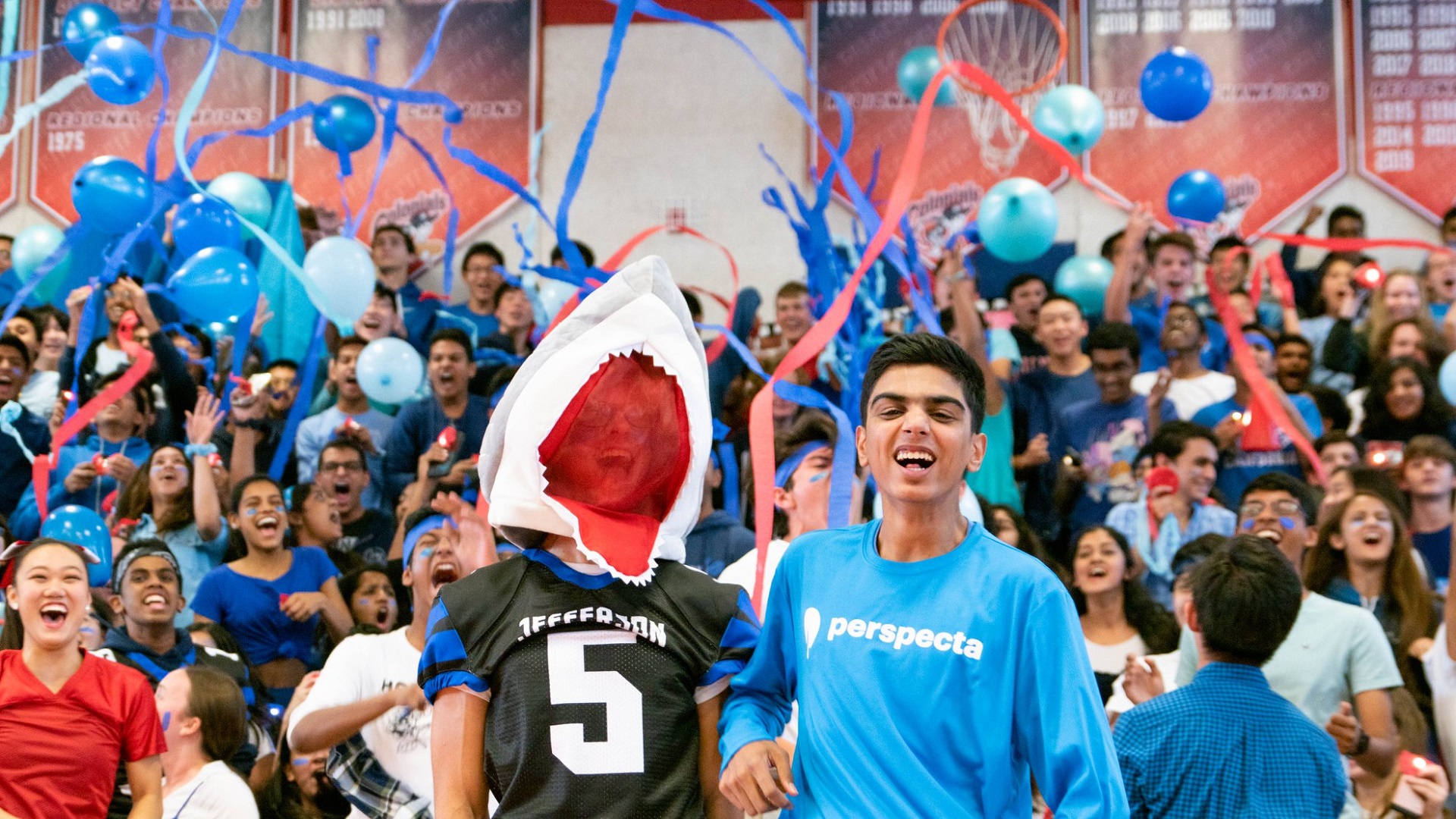 Contradicting Dr. Brabrand's claims that this new lottery system is a better way to find talent, Selemon believes that "when you take away the test, you're basically taking the most selective criterion in the process. On top of that, with the lottery system, they're not replacing the test with anything substantial." She thinks that in turn, this will "result in either TJ's standards to go down or for these kids to drop out because they're unprepared for the intensity of TJ."
Selemon is not the only one with the opinion that the requirements are fine as they are. On November 5, families of current middle schoolers filed a lawsuit against TJ claiming taking away the test is a "slap in the face." Srinivas Akella, parent of a seventh grader aspiring to attend the elite number one school, elaborated "all this hard work was to show his aptitude." The lawsuit, filed in the Fairfax County Circuit Court, claims that taking away the test violates procedure of what governors schools, which TJ identifies as, are required to follow by state law. This assures proper education for students who have been selected as gifted through the administration of a recognized aptitude test, like the one FCPS is taking away.
The Fairfax County Circuit Court does not feel the same way as parents. On February 2, 2021, a Fairfax Circuit Court judge ruled against the parents wishes by declining the halt of the schools admission changes. Judge John M. Tran sided with the School Board in account of logistics and details, ruling, "[T]he School Board's decision to eliminate standardized testing does not appear to be subject to reversal under judicial review." Although Judge Tran refused to issue the injunction, he is allowing the lawsuit to continue.
Applications for the 2021-2022 school year opened on February 1, and the deadline to apply is Feb. 26. Applications are as the Board planned in October, eliminating the test.