FCPS rejects adding Hindu, Jewish & Muslim holidays to 2021-22 calendar
Fairfax County Public (FCPS) School Board rejected four amendments to the 2021-22 school year calendar, which had been requested to provide time off for Hindu, Jewish and Muslim holidays. The Board had not acknowledged these holidays in their February 2, 2021 meeting, and further postponed the vote on March 3 after a work session. On March 19, 2021 they presented the new calendar to the community, with decisions that upset different religious communities in the Northern Virginia/Washington Metropolitan Area.
This was an incredibly contentious vote of 6-5 members (in favor of the new calendar without amendments). This vote was highly scrutinized beforehand, and many Fairfax County residents were awaiting the results. FCPS received over 16,000 emails and a petition from the Jewish Community Relations Council of Greater Washington asking for these additions to the calendar.
Bodhi Day, Día de los Muertos, Diwali, Eid al-Adha, Eid al-Fitr, Good Friday, Lunar New Year, Orthodox Christmas, Orthodox Epiphany, Orthodox Good Friday/Last Night of Passover, Ramadan, Rosh Hashanah, Theravada and Three Kings Day/Epiphany were all recognized by the Board.
The School Board formally recognized these religious holidays, but chose not to have full holidays from school, instead opting to include 15 days where tests, quizzes, graded work, trips, school, training or sporting events will not be permitted. There is to be no material requiring studying assigned surrounding the religious days.
A Religious Observance Task Force was developed by the Board in 2019, including leaders from Hindu, Jewish, Muslim and Sihk communities. They had requested Rosh Hashanah, Yom Kippur, Eid and Diwali off of school. The Task Force released a statement expressing their shock with the Board's decision, "We write to you today on behalf of hundreds of thousands of Muslims, Jews, Hindus and Sikhs across Fairfax County to express our deep disappointment…[The Board] completely dismissed the recommendations…Our minority-faith community members are left to conclude that after investing in a nearly 18-month process they trusted, one which was initiated by the Board itself, their voices are still being ignored."
The last time there was a census of Fairfax County's religious demographics, in 2010, it was found that there are approximately 50,108 Muslim people in the county who are members of religious congregations ("congregational adherents include all full members, their children, and others who regularly attend services"). There were 3,767 Reform Jewish congregation members, 120 Orthodox, 100 Reconstructionist and 1,145 Conservative (5,032 in total). There were 4,500 Traditional Hindu temple congregants, 244 Post Renaissance, 12 Renaissance and 738 Indian-American Hindu Temple Association members (5,494 in total). There were three Sikh congregations. These religious groups have seen significant growth in Northern Virginia within the last decade, and increased intersectional coordination. The DC region and its suburbs is now home to the third largest Jewish community in the U.S., with 300,000 people, at a growth rate of 80% between 2013-17. 2019 data shows that there are now 505 Christian houses of worship, 16 Muslim, five Hindu, three Sikh and 13 Jewish in Fairfax County.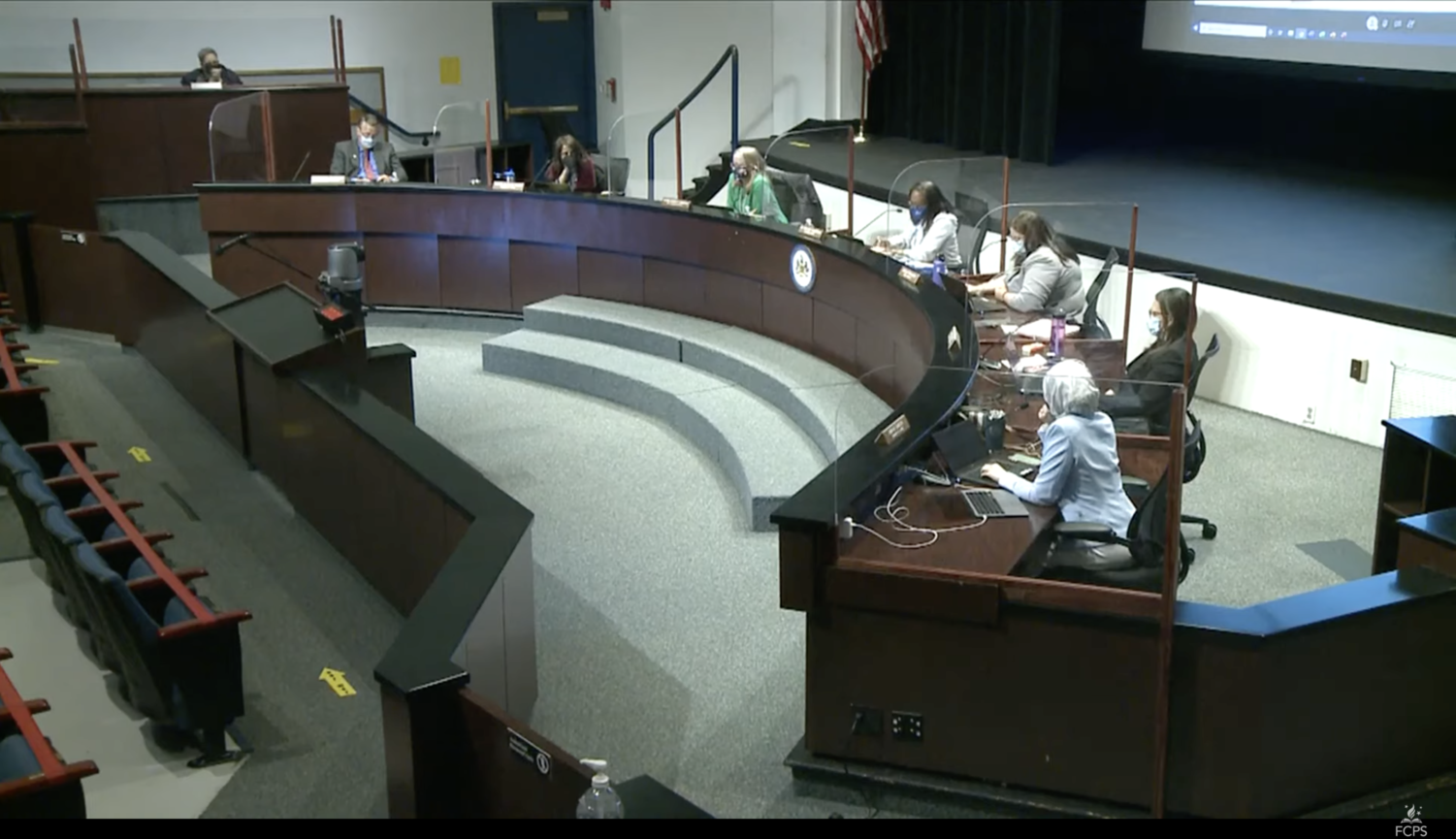 Amany Bouali, a junior and Muslim student at South Lakes shared, "The decision just emphasizes the feeling that I am a minority and second [class] citizen. I mean, Christian people have been, not only getting days off on the day of their holidays, but weeks before are off too. For Christmas we get a two week break! Two weeks for one holiday. Every year since I was little Easter lined up with spring break — that's not a coincidence. But when I fast for 28 days and just wish to celebrate the end of it with my family, there is no break from school or schoolwork. In my native country [Tunisia] and in all Islamic countries, for the whole month of Ramadan students get half days at school to allow them to have a smoother fast…My religion is a minority here and the last thing I expect to happen is half days for a month, but a simple day or two off to allow students like me to enjoy a religious holiday would not be the end of the world for the school calendar."
Winter break is still set to occur around Christmas, but FPCS stated that the new calendar "decouples spring break from any religious or cultural observances but allows for those that observe holidays during that time period to observe." Superintendent Brabrand said, "This is a step in getting better."
Guila Franklin Siegel, associate director of the Jewish Community Relations Council of Greater Washington, told WTOP, "We don't think that the changes that were introduced are meaningful changes at all."