Capitol Building attacked for a second time
The second Capitol Attack of the year occurred on April 2, 2021. Early in the afternoon, at about 1:02pm, 25-year-old Indiana resident Noah Green crashed his car into the north barricade barrier at the United States Capitol. The current Chief of the Capitol Police Department, Yogananda Pittman informed the public that Green did lunge directly at Capitol Police and in retaliation, "US Capitol Police Officers fired upon the subject."
Officer William F. Evans was fatally shot by the suspect and was laid to rest on April 13th, during a ceremony attended by President Biden. The 18-year veteran of the service was commended by Biden, "He was defined by his dignity, his decency, his loyalty, and his courage." As he held his stuffed bear, Officer Evans' seven-year-old son was given a challenge coin by the president as he reflected on his past grievances, having buried two children.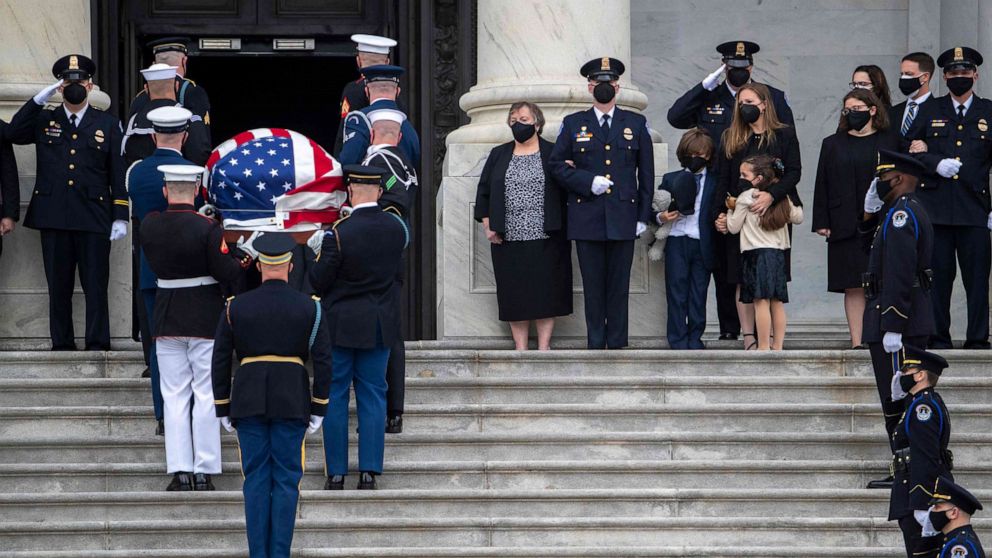 Senate majority leader, Chuck Schumer delivered a eulogy as well, referencing Officer Evans as an "infinite jest, detailing his penchant for pranks and dad jokes." Schumer then remarked, "On an unseasonably cold day in early April, that innate impulse to ask 'how can I help' had Billy running towards danger, a reflex as natural and as automatic as breath to put the safety and happiness of others before his own."
The suspect, Noah Green, was said to have been in a delicate mental state as described by his family members. His brother, Brendan Green described Noah as "violently ill," saying he "showed troubling signs." Noah Green's ominous final outreach to his brother was sent through text and read, "I'm sorry, but I'm just going to go and live homeless. Thank you for everything you've done. I looked up to you a lot when I was a kid." It is concluded that Noah Green had outlandish and paranoid assumptions about the United States Government, including suspicions of mind control and the Anti-Christ. It is also determined that Green struggled from drug addiction and frequently endured withdrawals, which officials are arguing played a role in his mental state.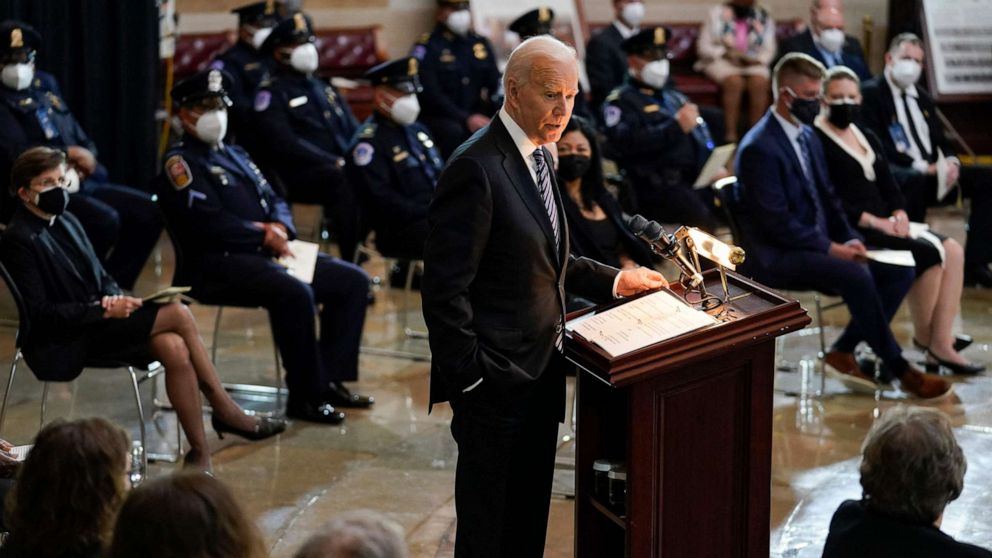 The recent assaults this year on the nation's citadel of legislation has tragically cost two members of the Capitol Police, their lives. Officer Brian Sicknick, attacked by insurrectionists on January 6th, lay in honor as well.