What's Behind the Boycott of the 2022 Beijing Olympics?
The International Olympics Committee (IOC) is no stranger to navigating boycotts of the quadrennial winter and summer games. This medium of protest dates all the way back to 1956 and is generally used to spread a message or bring a cause to the attention of foreign leaders and a global audience. Eight countries pulled both political figures and athletes from participating in the 1956 Melbourne Olympics, four due to the Suez Crisis, three over the Soviet Union's invasion of Hungary, and one, being China, because Taiwan was listed to compete. Since then, there have been numerous boycotts involving political conflicts.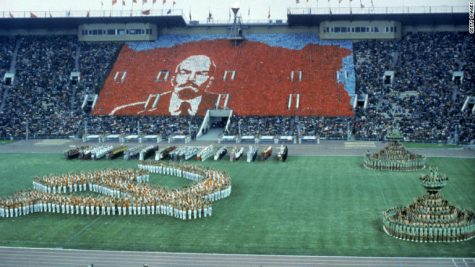 The most notorious American-lead boycott of the Olympics was in 1980, when the U.S and 65 other countries withheld their athletes from competing in the Moscow Games. Their intention was to protest the Soviet's invasion of Afghanistan, but there's been debate over whether or not this demonstration was actually effective. In response to the U.S, the U.S.S.R and 16 other countries barred their athletes from participating in the 1984 Los Angeles Olympics. Evidently, the Soviet Union wasn't moved or inspired by the snub, and countered with equal aggression.
Despite the controversy over the success of past boycotts, the IOC is facing an international dispute yet again. This year's 2022 Winter Olympics are set to be held in Beijing, China. However, diplomats from the U.S, U.K, Canada, and Australia won't be attending. The United States announced their "diplomatic boycott" of the winter games on December 6th, with the other four countries following quickly in suit. According to ESPN, Jen Psaki, White House press secretary, cited "the PRC's egregious human rights abuses and atrocities in Xinjiang," as reason to pull officials from the event.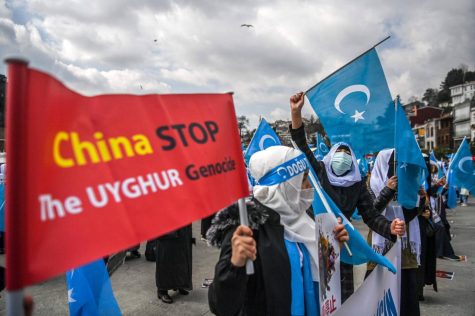 Recently, China has been under scrutiny from opposing countries for the treatment of both the Muslim Uyghur minority and protesters in Hong Kong. The extent of their human rights violations are hard to know for sure, as most government procedures are kept quiet, but it is estimated that, in 2017, "one million or more Uyghurs, Kazakhs and other predominantly Muslim peoples were arbitrarily detained without trial and subjected to political indoctrination and forced cultural assimilation in 'transformation-through-education' centers," as stated by Amnesty International.
In Hong Kong, the Chinese government suppressed peaceful protests by firing tear gas and water cannons into the crowds, and arresting 287 attendees. They also have a history of silencing citizens' voices by both banning protests completely and issuing penalty tickets to protesters under the guise of a COVID-19 public gathering ban.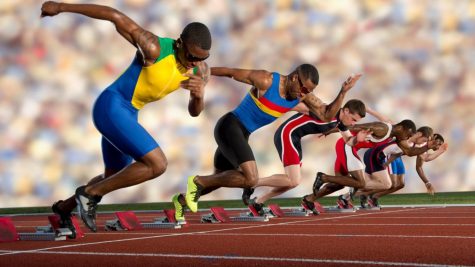 Detening China's Muslim population and stamping out democratic protests were enough to inspire the U.K, U.S, Canada, and Australia to plan a boycott of the 2022 Beijing Winter Olympics, though the demonstration will be strictly diplomatic. To respect athletes' training and preparation for this international event, these countries are still participating in the games. The goal isn't to cancel the competition entirely, but to send a message to China and encourage reform in terms of human rights policy.
This boycott is expected to have as much impact as the one in 1980. The Chinese government will most likely continue to operate as usual, similar to the Soviet Union 42 years ago. That being said, it is suspected that this initial crack in the iceberg of Olympic neutrality will serve as a starting point for future protests during upcoming games. Though this decision to keep diplomats home won't spark enough change in China to fight human rights abuse, there is no doubt it will impact how the Olympics function years from now.