Top Picks for Supreme Court Justice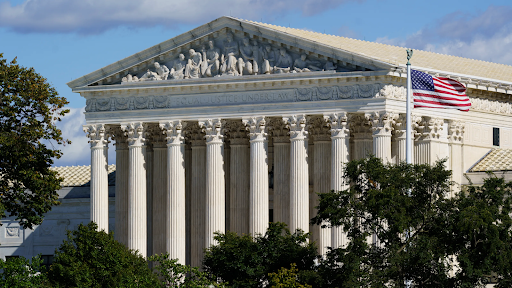 For the first time since he was inaugurated, President Joe Biden must choose a Supreme Court justice to fill a newly-empty spot. Justice Stephen Breyer announced that he will retire at the end of the court's term, leaving behind an opportunity for Biden to fulfill one of the many promises he made on the campaign trail: nominating a black woman and, if confirmed, orchestrating the induction of the first African American woman Supreme Court justice. Following through with his pledge won't just improve his image, but the overall diversity and temperance of the Supreme Court.
While his decision has the potential to do good, Conservatives and Liberals are still divided. Those on the right have argued that choosing a justice solely based off their gender and race is discriminatory, and cited precedents set by the Supreme Court (which ruled perfering someone becuase of their race illegal) as reason for their protest. However, left-leaning citizens have rejoiced at the news and are looking forward to seeing more representation in the government.
Despite the controversy, Americans have been keeping an eye out for any frontrunners that could be up for consideration. So far, three candidates have stood out. Here's some background information on the potential Supreme Court justices.
Kentaji Brown Jackson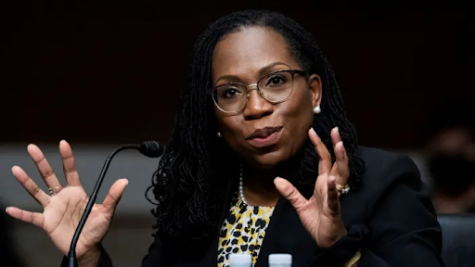 Jackson currently serves in the U.S. Court of Appeals for the D.C. Circuit. She was nominated by President Biden in June of 2021 after former judge Merrick Garland was promoted to attorney general. The D.C court is the second-most powerful in the country, meaning Jackson holds high status in the judicial branch already.
Jackson graduated from Harvard college magna cum laude in 1992 and cum laude from Harvard Law in 1996. After college, she worked at four prestigious law firms, completed three federal clerkships, and served twice with the Sentencing Commission. She also has previous ties to the Supreme Court, as the third clerkship she attained had her working for Stephen Breyer, the justice she is suspected to replace. In between firms, she spent two years as a public defender, where she learned the importance of justice system education.
She's been nominated for elite positions in the past, as well. In January of 2013, President Obama appointed her to serve as a U.S District Judge in Washington, D.C. She spent seven years there, and ruled on topics ranging from environmental protections to rights for Americans with disabilities. She also challenged the Trump Administration multiple times and was a prolific opinion writer. As of now, Jackson is the top contender for Supreme Court justice.
Leondra Kruger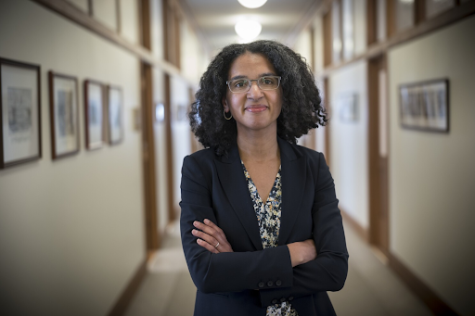 Kruger serves on the California Supreme Court and, after taking her position in 2015, became one of the youngest people ever nominated to a high court in California. Before this appointment, she joined the United States Department of Justice as an Assistant to the Solicitor General and as Acting Deputy Solicitor General and later switched to Deputy Assistant Attorney General for the Office of Legal Counsel. During her tenure as Deputy Solicitor General, she argued 12 cases in front of the Supreme Court and was awarded the Attorney General's Award for Exceptional Service in 2014. This acknowledgement is the Department's highest award for employee performance.
Leondra graduated from Harvard College with high honors and received her Juris Doctorate Degree from Yale Law. After college, she was able to snag two reputable clerkships. She worked for Supreme Court justice John Paul Stevens and Judge David S. Tatel of the United States Court of Appeals for the D.C. Circuit. She was the federal government's second-ranking representative in arguments at the Supreme Court and taught as a visiting assistant professor at the University of Chicago Law School.
Michelle Childs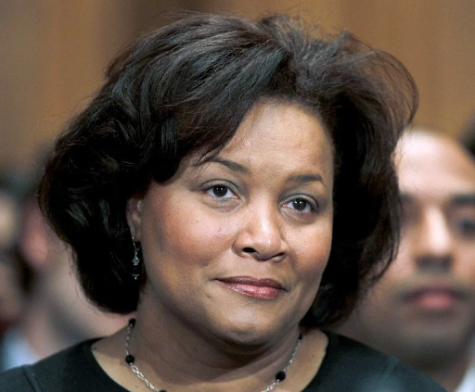 Childs' candidacy is especially note-worthy, as she would bring both racial and educational diversity to the Supreme Court. She did not graduate from an Ivy League law school, but was still able to make strides in her career. She served as U.S. District Court for the District of South Carolina for more than a decade and was recently nominated by President Biden and promoted to the esteemed D.C circuit. Childs has also worked for the Workers' Compensation Commission and was deputy director of South Carolina's Department of Labor. In South Carolina, she made history by becoming the state's first black female partner at a major law firm.
Regardless of who President Joe Biden picks to replace Justice Stephen Breyer, two things ring true: this decision is a step in the right direction for government representation and opens the gates for the diversification of the three branches.