Covid's Two Year Anniversary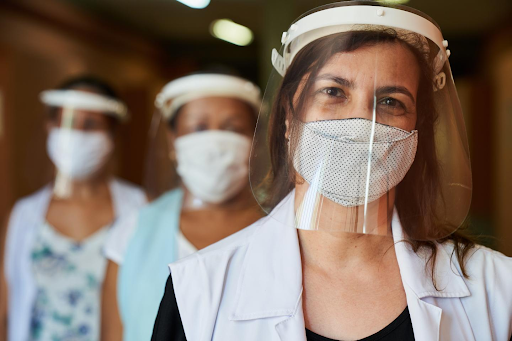 This month marks two years since Covid first hit.
These past two years have been rough, and this deadly virus has made its way around the world, putting many lives in danger. From rushing through grocery aisles, grabbing every last roll of toilet paper, to shutting down schools all over the globe, COVID-19 truly took a toll on everyone's daily routine. A lot has changed since the beginning of this pandemic.
When Covid first struck, things were a mess. People were panicked and did not know how to handle such a virus. March 2020 was the month the whole world was in such a hurry to close everything down. Schools began to close, and at least 55.1 million students were impacted when schools remained closed for the rest of the 2019-2020 school year. Virtual learning became the newest method of education. Adjusting to these new means of learning was difficult for both the teachers and students. Coping with it all would have probably been the hardest part of the transition.
Masks were required, sanitation was key, yet panicked faces began to turn into expressions that seemed to get used to the new lifestyle. All of this was during a period in which cases and Covid-related deaths were rapidly increasing day by day.
There would be millions of cases recorded worldwide. The United States faced about 80 million cases, and almost one hundred thousand deaths, in the span of one year.
As 2021 came along, many people were hoping the new year would bring a stop to all the misery. Individuals learned to get comfortable with the circumstances, and to a certain extent, accept the consequences.
News broke out that schools were opening back up for the 2021-2022 school year. Mixed emotions quickly arose. Social distancing, sanitation, masks above the nose were all components of the new arrangement.
Normal bus schedules and in-person classes were back. It took quite a while for students to get used to in-person classes after being hidden behind a computer screen for a year.
2022 arrived, and cases were increasing once again. In the beginning of January, around 50 million cases were recorded. By the time February 2022 came along, 70 million cases were found.
Virginia Governor Glenn Youngkin announced starting March 1st, masks in schools would not be mandatory. Many people were excited for this change, but others were afraid this decision would make the current situation worse.
However, the general idea of change is what got most people through this tough time. Over the past two years so much has happened, but most importantly, everyone learned to keep moving forward even with a global pandemic in the way.